If you're looking for an energizing, refreshing berry smoothie, you have to try this incredible blackberry raspberry smoothie. It tastes so good that you'll forget it's good for you!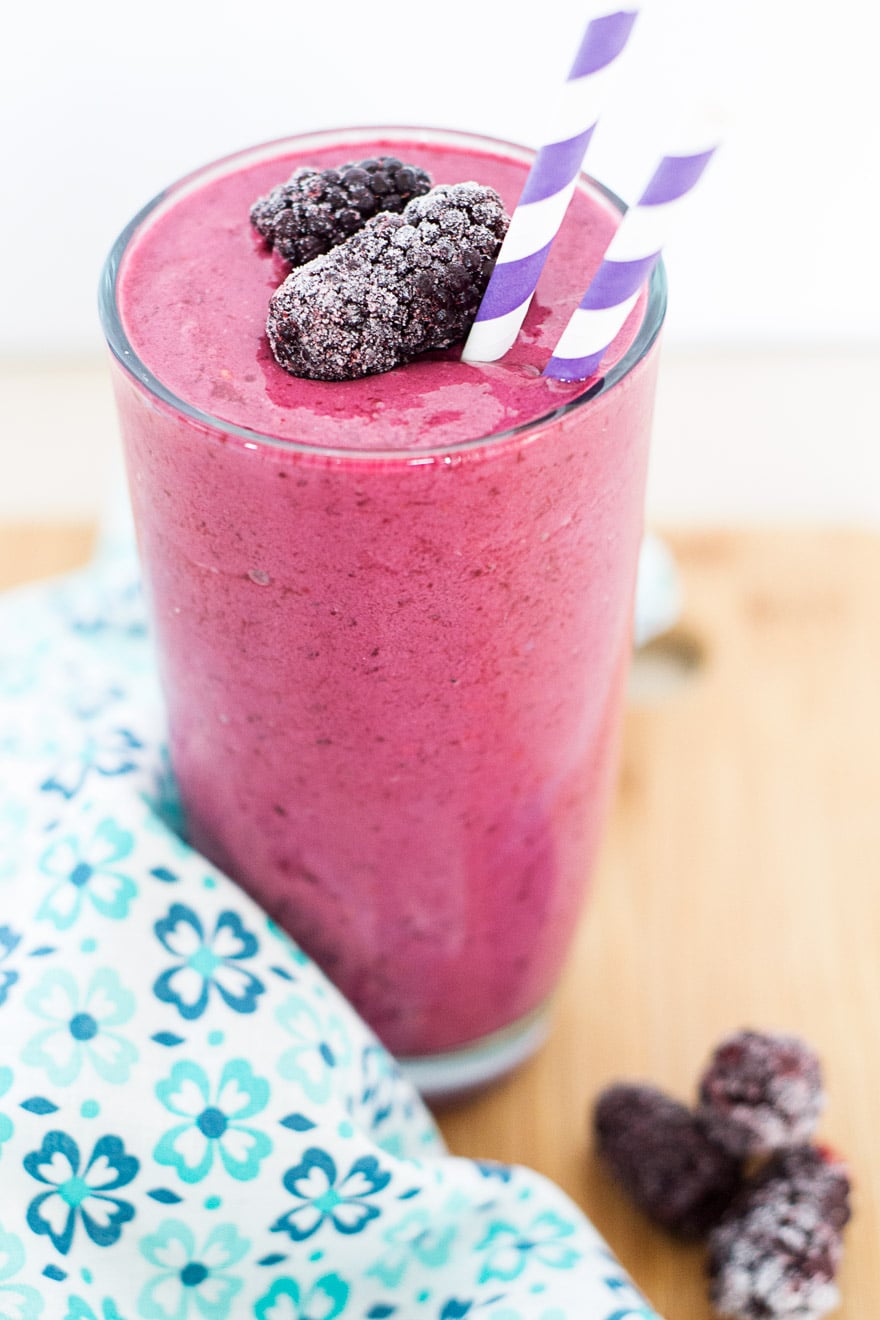 How to Make a Blackberry Raspberry Smoothie
Some of my favorite childhood memories are of picking blackberries. They grow wild in the mountains of West Virginia, and every summer, we'd head into the mountains in our beat-up old truck with buckets to pick as many as we could.
The trick was trying not to eat more blackberries than you put in your bowl, but as a kid who loves berries, that was a tough one. Suffice it to say that our parents did most of the berry picking while us kids did most of the berry eating (along with chasing each other around trees and jumping in mud puddles).
After picking gallons of blackberries, we'd come home and start putting them away for later in the year. We'd freeze some in gallon baggies in the freezer. Mom would turn some into blackberry jam (and it was amazing, by the way).
Raspberries also grow wild there, though not as frequently, but there were several patches in the hollow where we lived. We'd walk and eat handfuls of those, too.
Back then, I didn't like my foods mixed. Not many kids do, right? But if I had thought of this blackberry raspberry smoothie then, I'm sure I would have loved it.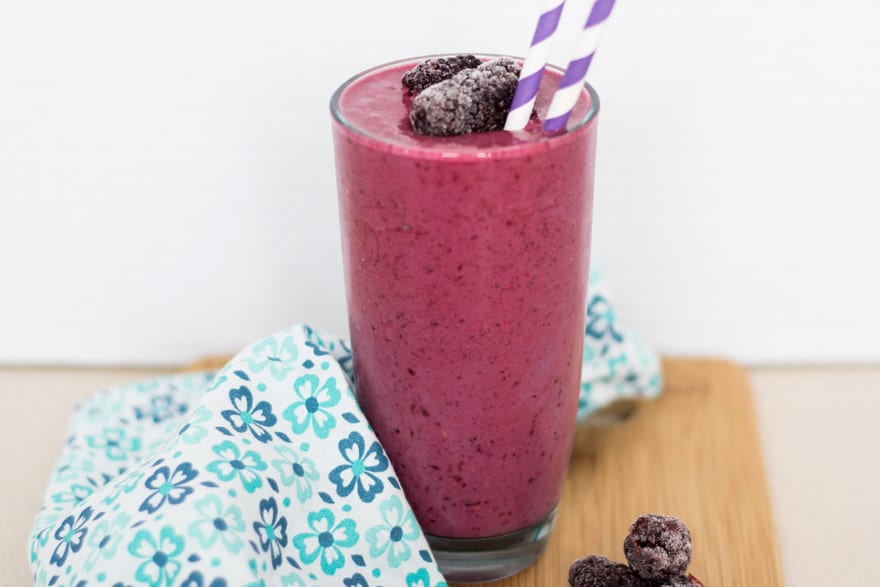 Blackberry Raspberry Smoothie Recipe
This recipe works better if your berries are already frozen because then you don't have to water it down by using ice. But, if you're working with fresh berries and don't want to freeze them before trying this raspberry blackberry smoothie, you can always add a cup or so of ice to the blender along with the other ingredients.
Simply. Delicious.
Blackberry Raspberry Smoothie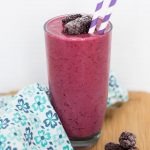 This delicious blackberry raspberry smoothie is thick, fruity and so refreshing!
1 c. blackberries (frozen)
1/2 c. raspberries (frozen)
1/2 c. vanilla Greek yogurt
1 c. Silk unsweetened vanilla coconut milk 
1 Tbsp. honey
Add milk, yogurt, honey and frozen berries to the blender, in that order.
Blend 60-90 seconds or until smooth and thick.
If smoothie is too thick, add more milk in 1/4 c. increments.
If you'd like more berry-based smoothies, try these: