Get a post-workout boost or a protein-packed breakfast with this delicious and creamy Double Berry Protein Smoothie. While you can substitute any two berries you like, we've found that blueberries and strawberries are our favorite combination!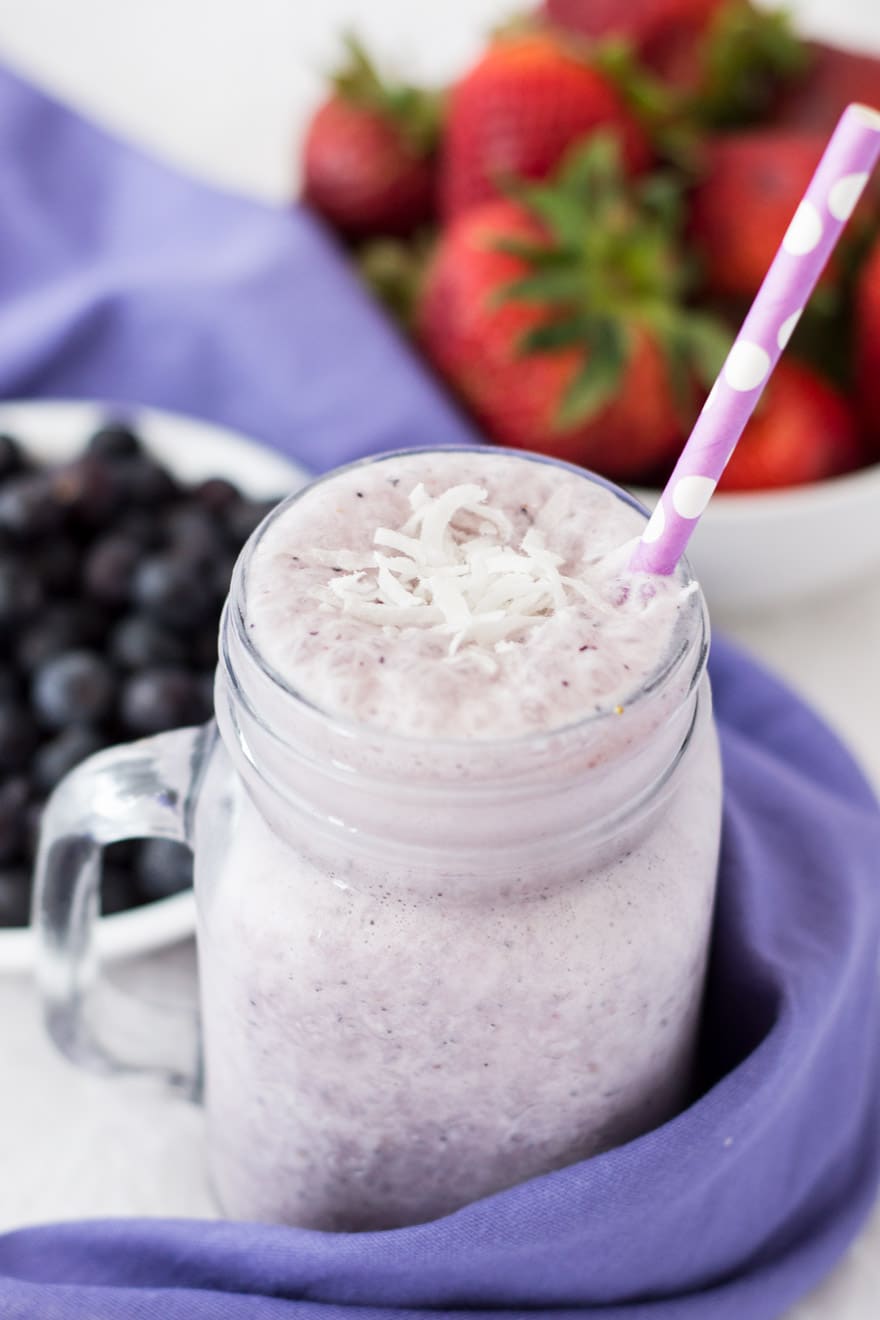 Double Berry Protein Smoothie Recipe
I think I've mentioned before that my hubs is pretty buff. He takes fitness seriously, and I wish that I had his dedication to workouts! I'm working on it, though. My point is, he needs lots of protein, so he drinks a lot of protein shakes. But… have you ever tried plain protein powder mixed with water or milk? Yuck. And on the days that he works 12+ hours, he doesn't feel like picking out fruits and blending a smoothie. I get it. So I've started creating some tastier protein smoothies for him.
Related: Blackberry Raspberry Smoothie
This double berry protein smoothie was a hit. It was smooth and creamy, and his protein powder is 30 grams of protein per serving, so not only did he get the protein, he got all those great antioxidants and vitamins from the berries, too. Win-win!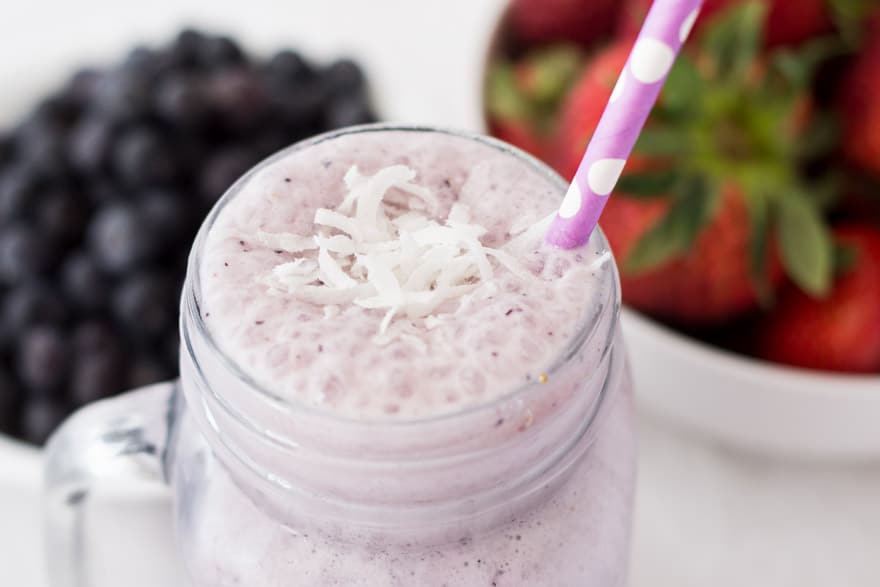 He has fairly high caloric needs, but if you're watching your calories, be careful about the protein powder you use. You could sub yogurt instead of the protein powder (and cut back on the milk), or you could find a protein option that's fewer calories.
With just 4 ingredients, there's no excuse not to try it! Dump everything in the blender, and you're all set in about a minute. And if your berries aren't frozen, just add about a cup of ice to thicken things up.
Do expect the drink to be a little frothy from the protein powder.
Double Berry Protein Smoothie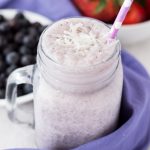 Get a post-workout boost (or just get some extra protein in your diet) with this delicious Double Berry Protein Smoothie made with blueberries, strawberries, milk and your favorite vanilla protein powder.
1/2 c. frozen blueberries
1/2 c. frozen strawberry halves
1 c. unsweetened coconut milk
1 scoop vanilla protein powder
Add milk, protein powder and fruit to blender.
Blend for 1-2 minutes, until smooth and creamy.
If fruit is not frozen, add 1 cup of ice to ingredients.
Love blueberries and strawberries? Try these recipes!