Do you love smoothies, but don't like yogurt? You're not alone! Many people struggle with how to make a smoothie without yogurt that's still thick and creamy. But don't worry – it is possible!
Today, we'll cover some tricks of the trade for making delicious smoothies without yogurt. You'll be whipping up thick and creamy smoothies in no time, and you won't miss the yogurt at all!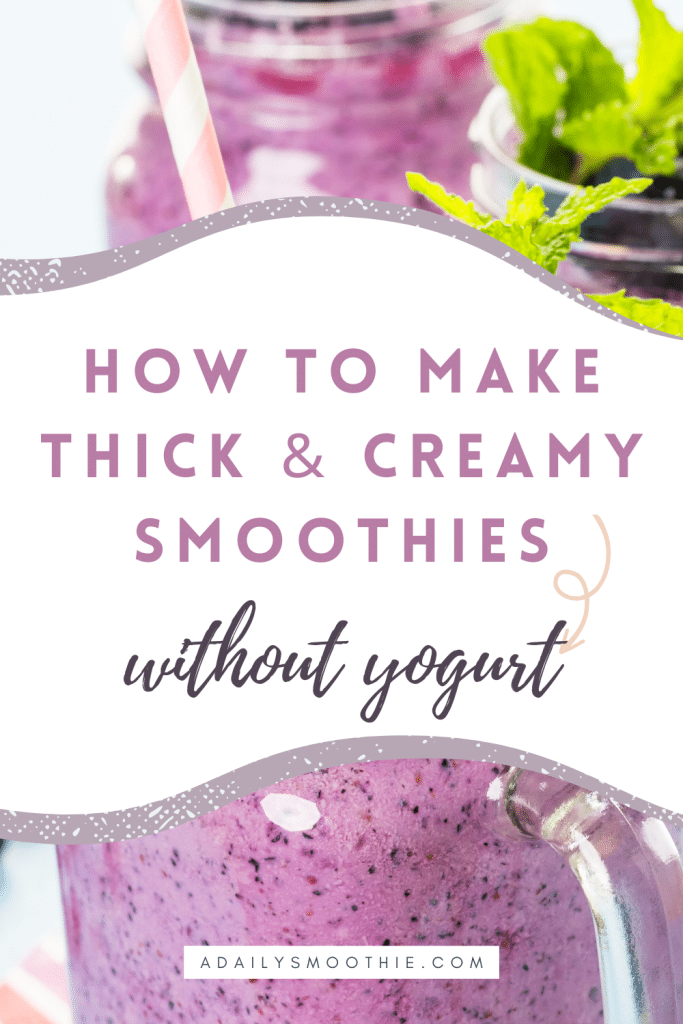 Why Go Yogurt-Free?
Smoothies are a quick and easy way to pack in nutrients and satisfy your cravings. However, not everyone is a fan of yogurt, and that's completely okay! There are plenty of delicious smoothie recipes without yogurt that are still thick and creamy.
So, why go yogurt-free? Well, for starters, it's all about personal preference. Some people may not enjoy the taste or texture of yogurt in their smoothies. Others may have dietary restrictions or allergies that prevent them from consuming dairy products.
But don't worry — you don't need yogurt to create a delicious and satisfying smoothie. There are lots of alternative options that can provide the same creamy consistency without the use of yogurt. From nut milk to bananas and avocados, many ingredients can act as natural thickeners and add a creamy boost to your smoothies.
Base Ingredients for Thick and Creamy Smoothies
If you're looking to make a thick and creamy smoothie without yogurt, you'll need some key base ingredients. Don't worry, there are plenty of options to choose from!
One great option is to use frozen fruit. Frozen bananas, berries, and mangoes are all excellent choices that will give your smoothie a creamy texture without the need for yogurt.
Another base ingredient you can try is coconut milk or almond milk. These dairy-free alternatives will add a rich and creamy element to your smoothie, while still keeping it thick and delicious.
Additionally, you can use a combination of fruit juice and ice to create a refreshing and yogurt-free smoothie.
So don't let the absence of yogurt hold you back – with these base ingredients, you can create a smoothie that's just as thick and creamy as one with yogurt!
Nut Milk Options to Substitute for Yogurt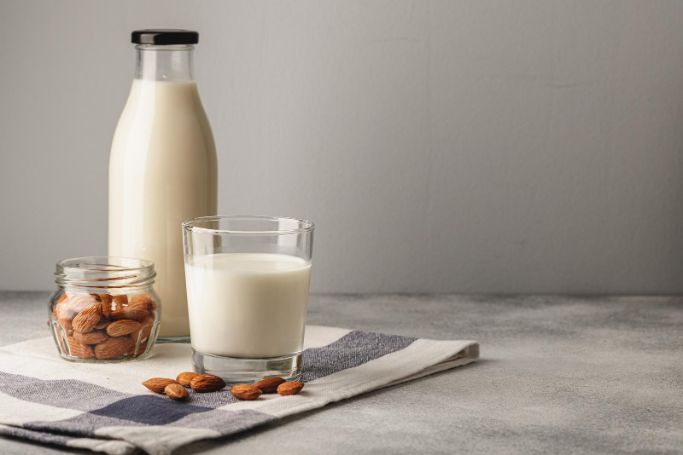 If you're looking for a dairy-free alternative to yogurt in your smoothies, nut milk is the way to go! Nut milk, such as almond milk or coconut milk, is creamy, delicious, and full of nutrients. These dairy-free options can be used as a base for your smoothies, providing a thick and creamy texture without the need for yogurt.
Simply blend your favorite fruits with a splash of nut milk, and you'll have a smoothie that's just as satisfying as one with yogurt. So, if you're in search of smoothie recipes without yogurt or simply want to try a no yogurt smoothie, give nut milk a try.
One to try: Strawberry Chia Seed Smoothie
Banana as a Natural Thickener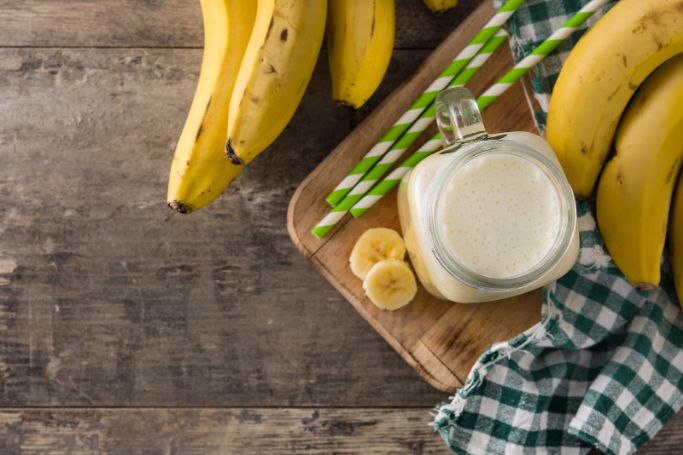 Bananas are a delicious addition to your smoothies that also act as a natural thickener, making them the perfect yogurt substitute. Their creamy texture and high pectin content help create a smoothie that's just as thick and satisfying as one with yogurt. Plus, bananas are packed with nutrients like potassium, vitamin C, and fiber, making your smoothie with no yogurt both tasty and nutritious.
To use bananas as a natural thickener, simply add one or two ripe bananas to your blender along with your choice of fruits and base ingredients. Blend it all together, and you'll have a thick and creamy smoothie that will leave you wanting more!
One to try: Pineapple Banana Breakfast Smoothie
Avocado for an Extra Creamy Boost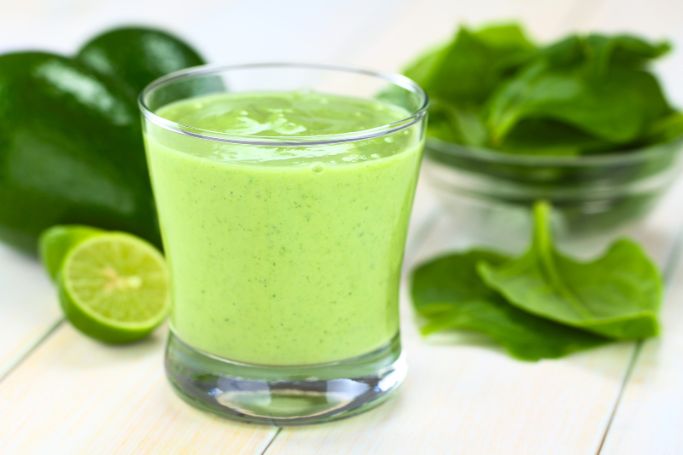 If you want to take your yogurt-free smoothie to the next level of creaminess, look no further than the humble avocado. This green superfood is packed with healthy fats and nutrients and also adds a luscious, velvety texture to your smoothies. By incorporating avocado into your recipe, you can achieve that rich and creamy consistency that yogurt usually provides.
To use avocado as a creamy boost, simply add a ripe avocado to your blender along with your other ingredients. Blend it all together until smooth, and you'll have a smoothie that is unbelievably creamy and satisfying.
Avocado pairs well with a variety of flavors, from tropical fruits like mango and pineapple to earthy ingredients like spinach and cocoa powder. So go ahead and indulge in the creamy goodness of avocados and take your yogurt-free smoothies to a whole new level.
One to try: Mango Avocado Smoothie
Adding Protein Powder for Creaminess and Nutritional Value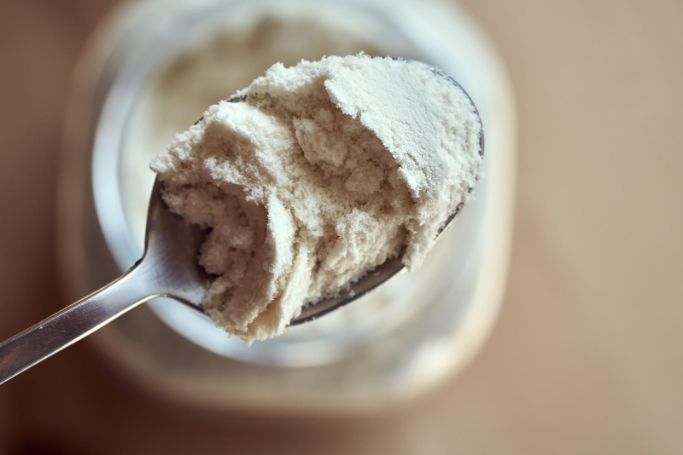 Protein powder is a fantastic addition to any smoothie, as it helps to thicken the texture and also provides a boost of protein, which can help keep you feeling full and satisfied.
There are various types of protein powders available, including whey, plant-based, and collagen. Simply choose the one that fits your dietary needs and preferences, and add a scoop to your smoothie ingredients before blending.
Protein powder can be a game-changer when it comes to creating a smoothie that is both indulgent and nutritious. So, go ahead and give it a try – your taste buds and muscles will thank you!
One to try: Blueberry Protein Smoothie
Final Touches for Flavor and Texture
Now that you've mastered the art of creating a thick and creamy smoothie without yogurt, it's time to add those final touches to enhance the flavor and texture. The possibilities are endless! Here are a few ideas to get you started:
Sweeteners: If you like your smoothies on the sweeter side, you can add a touch of honey, maple syrup, or agave nectar. These natural sweeteners will add a hint of sweetness while enhancing the overall flavor of your smoothie.
Spices: Spices can add a whole new dimension to your smoothie. Try adding a pinch of cinnamon, nutmeg, or ginger for a warm and cozy flavor. You can also experiment with spices like turmeric or cayenne pepper for a kick of heat.
Herbs: Fresh herbs like mint, basil, or cilantro can bring a burst of freshness to your smoothie. They not only add flavor but also contribute to a vibrant and refreshing taste.
Extracts: Vanilla extract or almond extract can elevate the taste of your smoothie and add a subtle depth of flavor. Just a few drops can make a big difference.
Texture Boosters: If you like a little crunch in your smoothie, consider adding toppings like granola, nuts, or chia seeds. These add-ons can provide a satisfying texture and add extra nutritional value.
Remember, the final touches are all about personal preference and experimentation. Don't be afraid to get creative and tailor your smoothie to your taste buds. With these ideas, you can take your yogurt-free smoothies to a whole new level of deliciousness. Enjoy!