Is a smoothie a good breakfast choice? This is a common question among health-conscious people looking for a quick and easy breakfast option. Smoothies, especially fruit smoothies, have gained popularity in recent years as a go-to breakfast option for those on the go. But are they really a healthy and nutritious choice to start your day with? Let's explore the pros and cons of having a smoothie as your morning meal and answer the question – is it healthy to have a fruit smoothie everyday?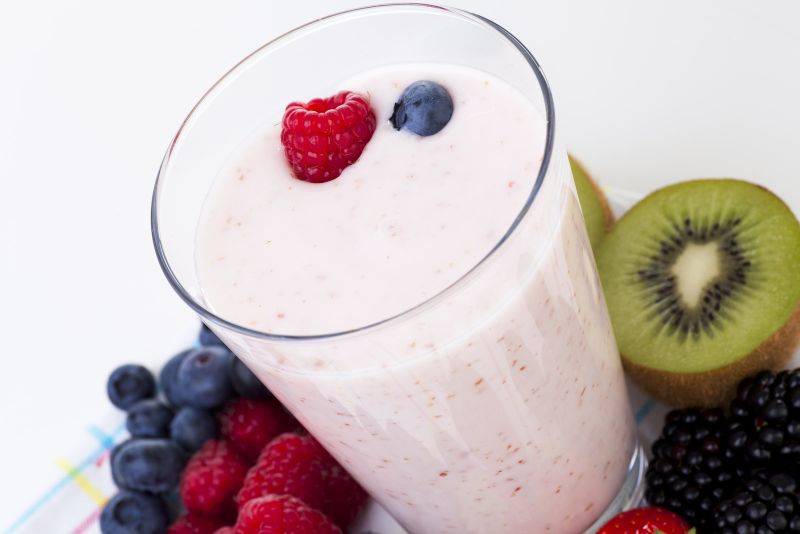 Smoothies for Breakfast: Are They a Good Idea?
Smoothies for breakfast have become a popular choice for many people looking for a quick and convenient morning meal. They are often seen as a healthy and nutritious option, packed with fruits, vegetables, and other ingredients that provide a boost of vitamins and minerals. However, there are both pros and cons to consider when deciding if a smoothie is a good idea for your breakfast.
On the positive side, smoothies can be a great way to incorporate a variety of fruits and vegetables into your diet. They can also be customized to suit your taste preferences and dietary needs. Additionally, smoothies are easy to digest, making them a good option for individuals with sensitive stomachs or digestive issues.
However, there are also potential drawbacks to having smoothies for breakfast. One concern is the amount of sugar that can be found in some smoothie recipes, especially those that use a lot of fruits or sweetened ingredients. It's important to be mindful of the sugar content and choose recipes that include a balance of fruits and vegetables.
Another consideration is the lack of satiety that can come with drinking a smoothie. While they can be filling initially, they may not provide the same level of satisfaction and fullness as a solid breakfast. This could lead to increased snacking throughout the morning.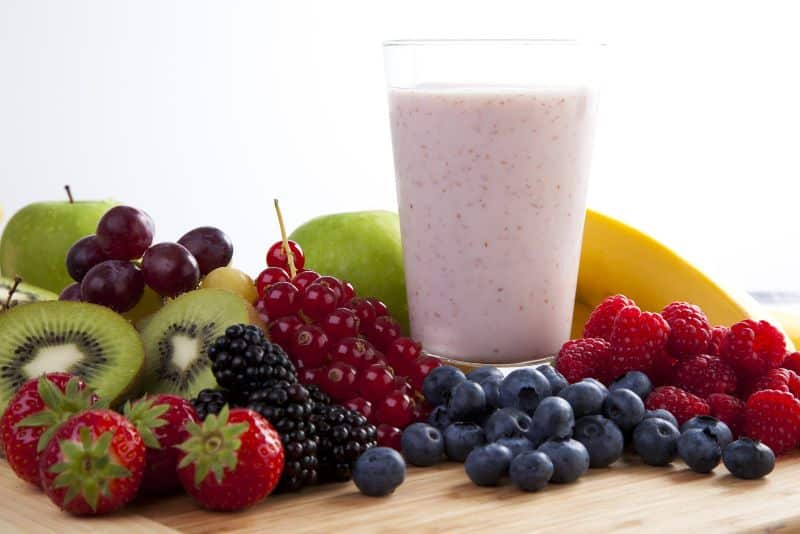 The Benefits of a Morning Smoothie
Smoothies are not only delicious, but they also come with a host of benefits when enjoyed as a morning meal. One of the main advantages is the ability to easily pack in a variety of fruits and vegetables into a single glass. This means you can start your day with a hefty dose of vitamins, minerals, and antioxidants. Whether it's a handful of spinach, a sliced banana, or some mixed berries, your smoothie can be a nutrient powerhouse that boosts your immune system and keeps you feeling energized throughout the day.
Another benefit of a morning smoothie is the convenience it offers. With just a few minutes of preparation, you can have a nutritious and satisfying meal ready to go. This is especially helpful for those who are always on the go and don't have time for a sit-down breakfast. You can blend up your smoothie and take it with you as you tackle your morning commute or head to the gym.
Smoothies are also a great way to stay hydrated in the morning. By including a liquid base such as water or coconut water, you're giving your body a hydration boost right from the start. This is particularly important after a night of sleep when your body has been without fluids for several hours.
Lastly, smoothies can be a wonderful option for those who struggle with digestive issues or have a sensitive stomach. Because the ingredients are blended, the smoothie is easier to digest than a solid meal. This can help reduce any discomfort or bloating that may occur after eating a heavy breakfast.
Overall, the benefits of a morning smoothie are hard to ignore. From the ability to pack in nutrients to the convenience and hydration it offers, a smoothie can be a great addition to your breakfast routine. Just be sure to choose recipes that are low in added sugars and high in whole food ingredients to maximize the health benefits.
Potential Drawbacks of Having Smoothies for Breakfast
While smoothies can offer a variety of benefits, there are also some potential drawbacks to consider before making them a regular part of your breakfast routine. One concern is the high sugar content that can be found in certain smoothie recipes. Some fruits are naturally high in sugars, and when combined with sweetened ingredients or added sugars, the sugar content can skyrocket. This can lead to a spike in blood sugar levels and potentially contribute to weight gain or other health issues. It's important to choose recipes that include a balance of fruits and vegetables, and opt for lower-sugar options like berries or leafy greens.
Another potential drawback of having smoothies for breakfast is the lack of satiety they may provide. While they can be filling initially, the liquid nature of smoothies can leave you feeling less satisfied compared to a solid meal. This could lead to increased snacking throughout the morning as your hunger returns sooner than with a traditional breakfast. To combat this, you can consider adding protein sources like Greek yogurt, nuts, or protein powder to your smoothie to increase its satiety value.
Lastly, it's important to consider the potential impact on digestion. While smoothies are generally easy to digest, some individuals may find that consuming a large volume of fruits and vegetables in liquid form can lead to digestive discomfort or bloating. If you have a sensitive stomach or experience digestive issues, it may be helpful to sip your smoothie slowly or incorporate it with other breakfast options to promote better digestion.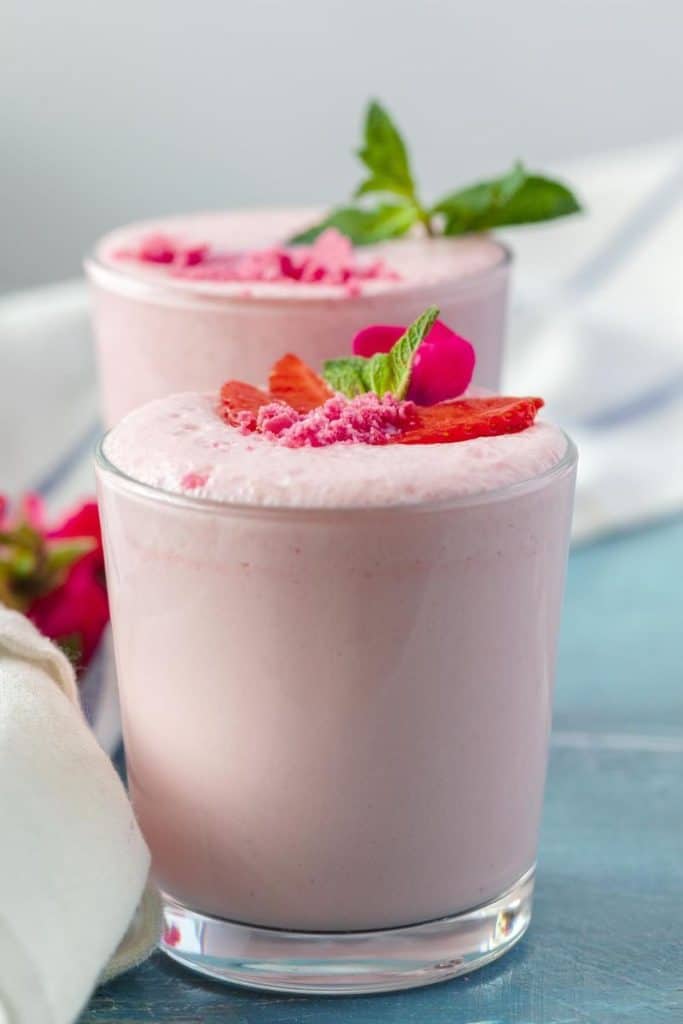 How to Make Your Smoothie More Nutritious
When it comes to making your smoothie more nutritious, there are a few key tips to keep in mind. First and foremost, focus on incorporating a variety of fruits and vegetables into your smoothie. This will ensure that you're getting a wide range of vitamins, minerals, and antioxidants. Experiment with different combinations to find your favorite flavors and mixtures.
In addition to fruits and vegetables, consider adding some protein to your smoothie. This can help increase its satiety value and keep you feeling fuller for longer. Greek yogurt, nuts, or protein powder are all great options to boost the protein content of your smoothie.
Another way to enhance the nutritional value of your smoothie is by adding healthy fats. Avocado, nut butter, or chia seeds are all excellent choices that provide essential fatty acids and help keep you satisfied.
To keep the sugar content in check, opt for lower-sugar fruits like berries or leafy greens. You can also use unsweetened almond milk or coconut water as your liquid base instead of sugary fruit juices.
Lastly, don't forget to add some greens to your smoothie. Leafy greens like spinach or kale are packed with nutrients and can easily be blended into your smoothie without altering the taste.
Tips for Incorporating Smoothies into Your Morning Routine
Smoothies can be a delicious and nutritious addition to your morning routine, but how can you make them a seamless part of your breakfast? Here are some tips to help you incorporate smoothies into your morning routine:
Plan ahead: Preparing your smoothie ingredients ahead of time can save you valuable minutes in the morning. Wash and chop your fruits and vegetables, and store them in individual bags or containers in the fridge or freezer. This way, all you have to do in the morning is grab a bag, add your liquid and any additional ingredients, and blend away!
Use a blender bottle: If you're always on the go, a blender bottle can be a lifesaver. These portable bottles have a built-in blender ball that mixes your smoothie as you shake it. Simply pre-pack your ingredients into the bottle, add your liquid when you're ready to blend, and shake it up. You'll have a perfectly mixed smoothie in no time.
Experiment with add-ins: Don't be afraid to get creative with your smoothie add-ins. Try adding a spoonful of nut butter for added creaminess and protein, or a sprinkle of chia seeds for a boost of omega-3 fatty acids. You can also try adding spices like cinnamon or nutmeg for extra flavor.
Make it a complete meal: While smoothies can be a great source of vitamins and minerals, they may not provide all the nutrients you need for a balanced breakfast. Consider pairing your smoothie with a side of whole grains, such as a slice of whole grain toast or a small bowl of oatmeal, to add fiber and complex carbohydrates to your meal.
Listen to your body: Pay attention to how your body responds to having a smoothie for breakfast. If you find that you're still hungry shortly after finishing your smoothie, consider adding more protein or healthy fats to increase its satiety. Everyone's nutritional needs are different, so it's important to listen to your body and adjust your smoothie recipe as needed.