Cool and refreshing, this Watermelon Strawberry Smoothie is the perfect summer drink. The lime juice adds a bit of tartness to balance out the sweetness of the watermelon and strawberries. It's a great smoothie for the kids!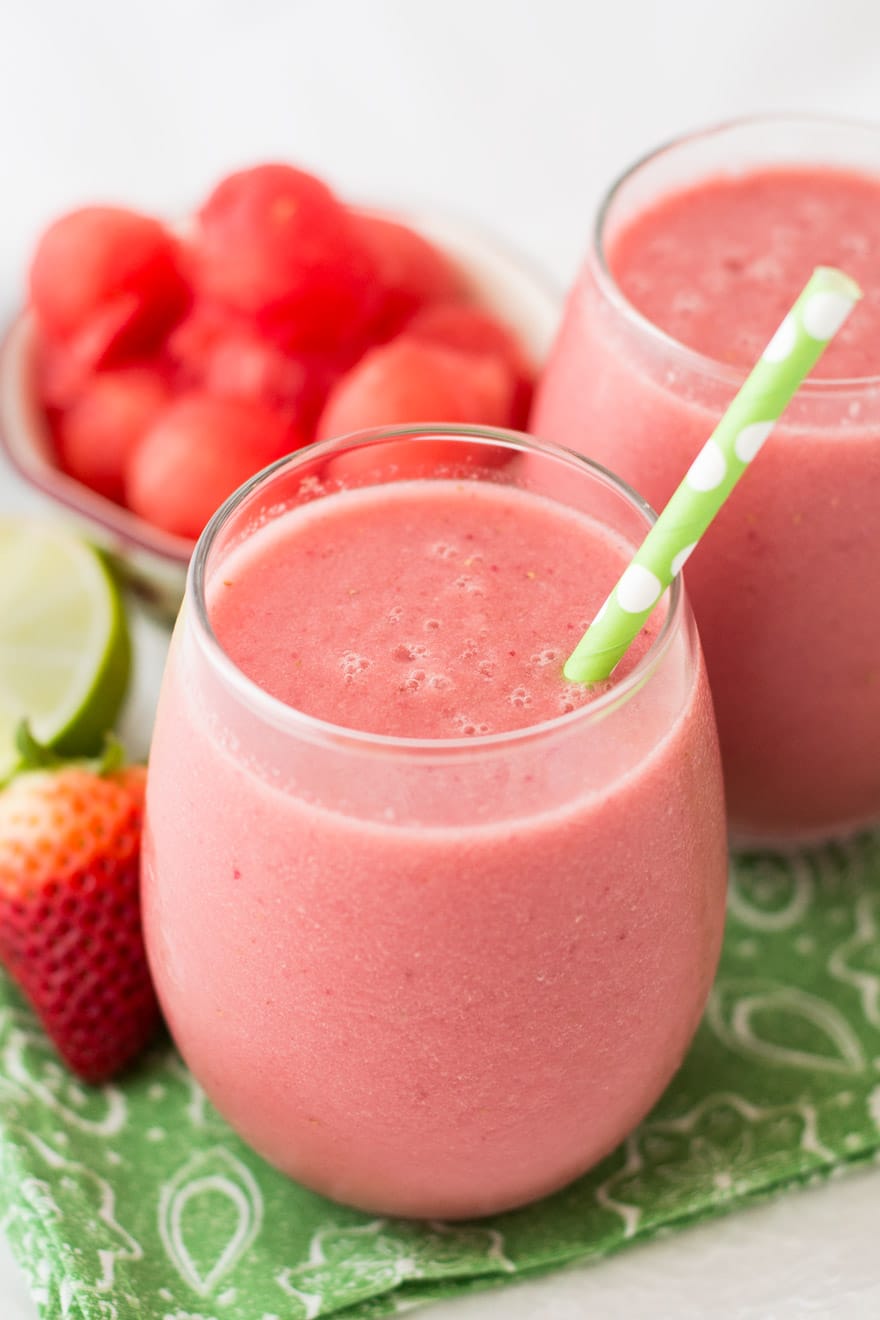 Ah, watermelon. I can't make it through a summer without some — preferably lots of it. You know how some foods instantly take you back to your childhood? Watermelon does that for me every single time. It reminds me of summers spent playing in the creek with my brothers, taking breaks only to eat some watermelon or ice cream. We loved them both equally. Then we'd go right back outside because, well, those crawdads weren't going to catch themselves, were they?
Don't worry. It was a catch and release sort of thing. The fun was in finding them while playing in the water.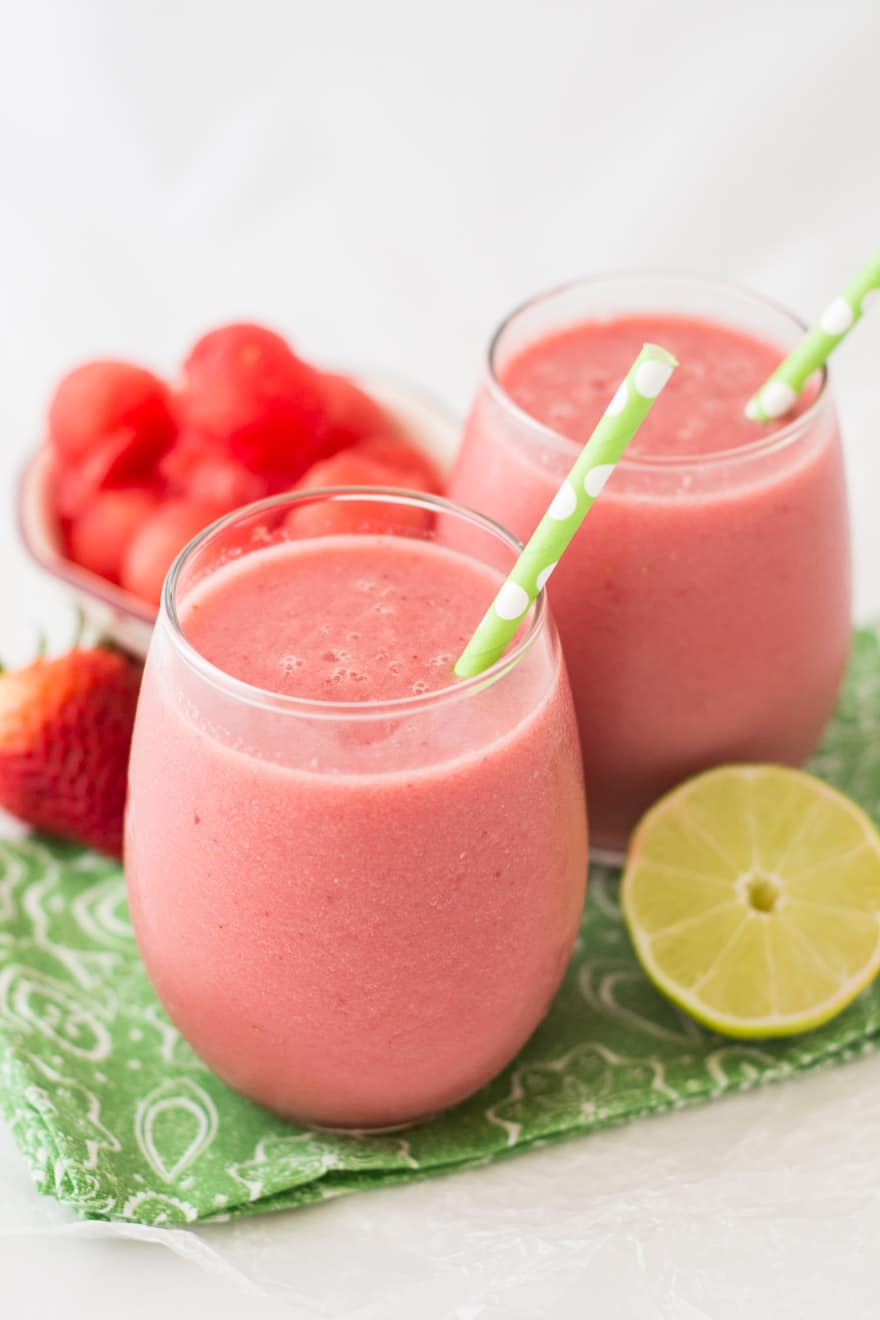 I've made this recipe to allow the watermelon to be the stronger flavor. So if that's not your style, you'll want to cut back to two cups of watermelon and increase the strawberries to two cups as well. That flavor is a little more balanced and tends toward having a stronger strawberry flavor, if anything.
It's wonderful both ways, but when I want watermelon, that's the flavor that I want to be prominent. And trust me about freezing the watermelon and strawberries first. Although you technically can add ice to it to thicken it up, I don't recommend it in this recipe because it waters down the flavor way too much.
The frozen watermelon and strawberries make a kind of creamy slush that really wets your whistle when the weather is hot. Best of all, it's super kid friendly. Pretty, pink, sweet… what's not to love?
Try our Strawberry Mango Chia Smoothie, too! It's great for summer.
Watermelon Strawberry Smoothie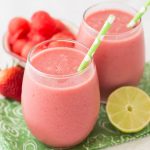 Sweet watermelon and strawberries with a kick of tartness from lime combine to make this refreshing and delicious Watermelon Strawberry Smoothie. It's the perfect summer drink!
3 c. frozen watermelon
1 c. frozen strawberries
1/2 c. unsweetened coconut milk
1 tbsp. lime juice
Freeze watermelon and strawberries prior to making smoothie.
Add all ingredients to blender. Pulse and blend for 1-2 minutes, until smooth and thick.
What food reminds you of your childhood summers? Let me know in the comments!