When you're craving something super fruity, you just can't beat this simple Raspberry Orange Smoothie. With only three ingredients (or four if you add honey), you can whip this drink up in no time. And trust us, it's a HUGE hit with the kids!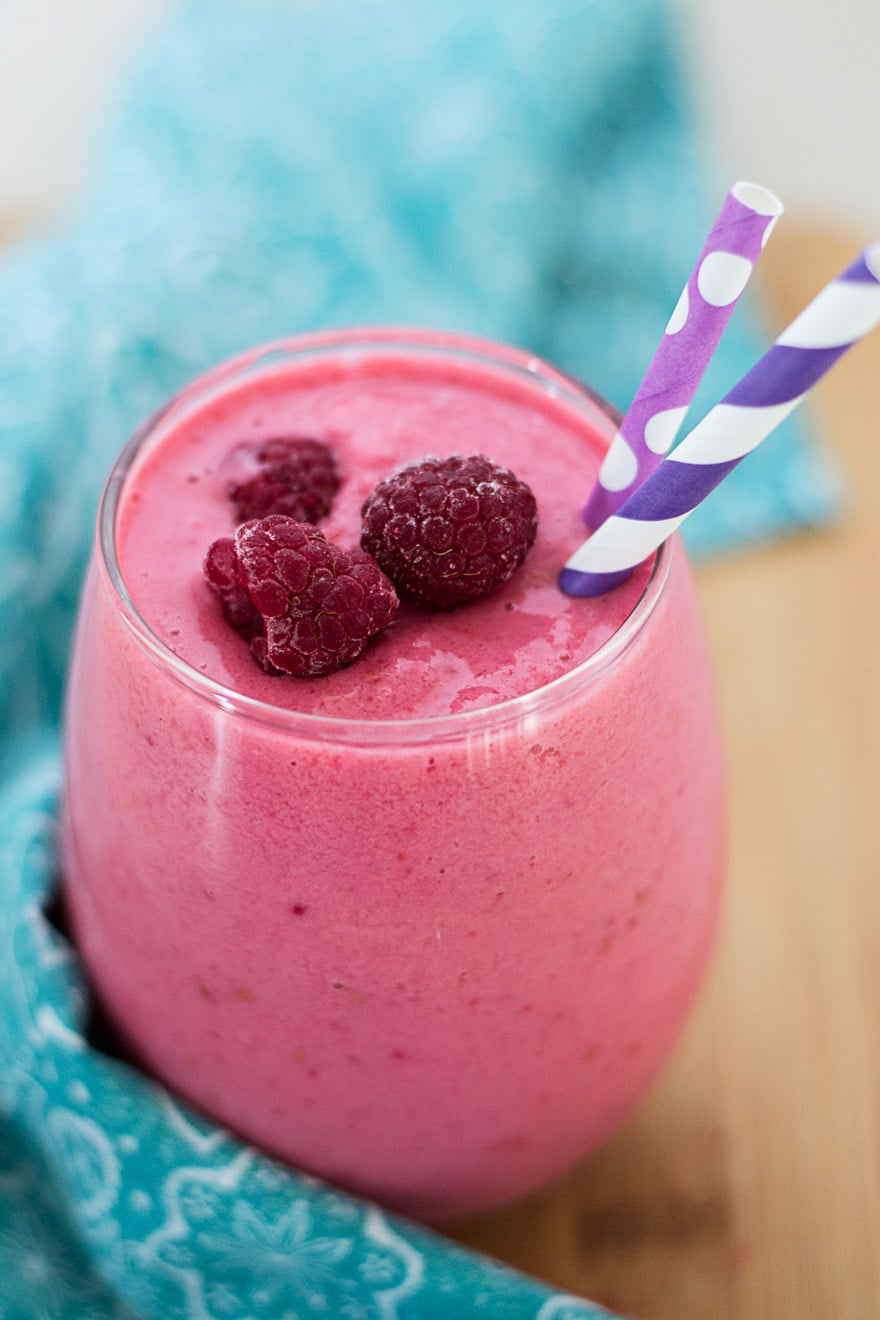 After recently getting over the flu, we are doing everything we can to avoid getting sick again. One plan of attack is to increase our vitamin C intake. Both the raspberries and the orange juice pack plenty of vitamin C into this raspberry orange smoothie, so it's a definite winner if you're feeling under the weather or want to avoid getting that way.
Raspberries are good for you in lots of other ways, too. They contain antioxidants and help fight inflammation. They even help fight against aging! You can't beat that, especially when they're so delicious to begin with.
Depending on the ripeness of your raspberries, this fruit smoothie may be a little tart. If it is, a teaspoon or so of honey should fix that right up. Not only is this a delicious drink, but it makes tasty popsicles for the kids, too. If I had any leftovers (and I didn't… it was too good), I would have poured it into popsicle molds for sure.
Raspberry Orange Smoothie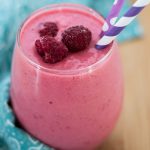 Tart and refreshing, this Raspberry Orange Smoothie really hits the spot when you're craving something fruity!
1 c. raspberries (frozen)
1 c. orange juice
1/2 c. vanilla Greek yogurt
1 c. ice
1 tsp. honey to sweeten (optional)
Add frozen berries and ice to blender first, then add yogurt and orange juice.
Blend about 30-45 seconds until smooth and thick.
If you're watching your calories, raspberries (or any berry, for that matter) are your friend. They're low in calories but pack so much flavor. And because they're low cal, you can pour a ton of them into your smoothie without feeling any guilt about it. Not that you should feel guilty about fruit… they're so good for you.
Related: Blackberry Raspberry Smoothie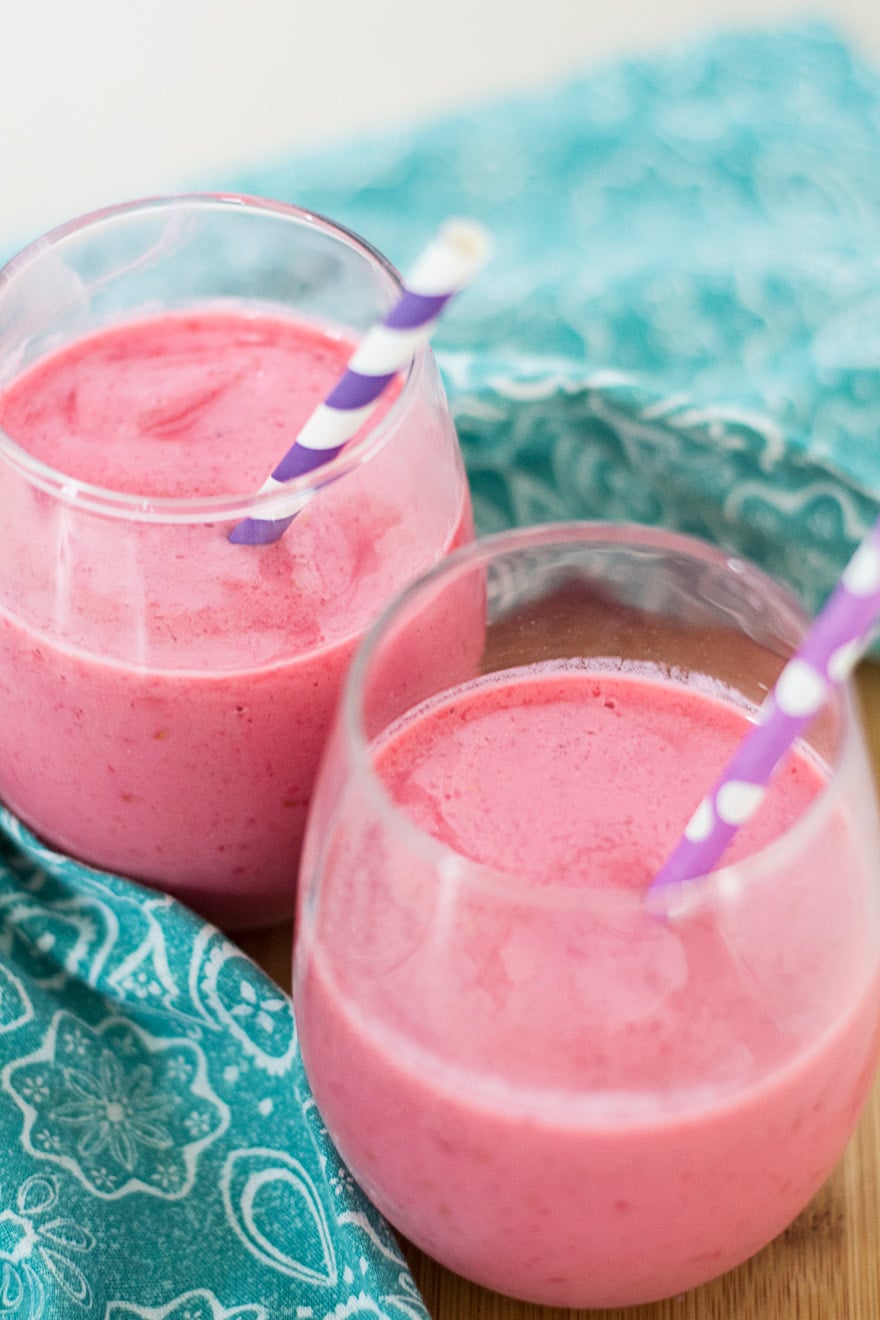 Ready for more fruit smoothies? Check out these popular posts: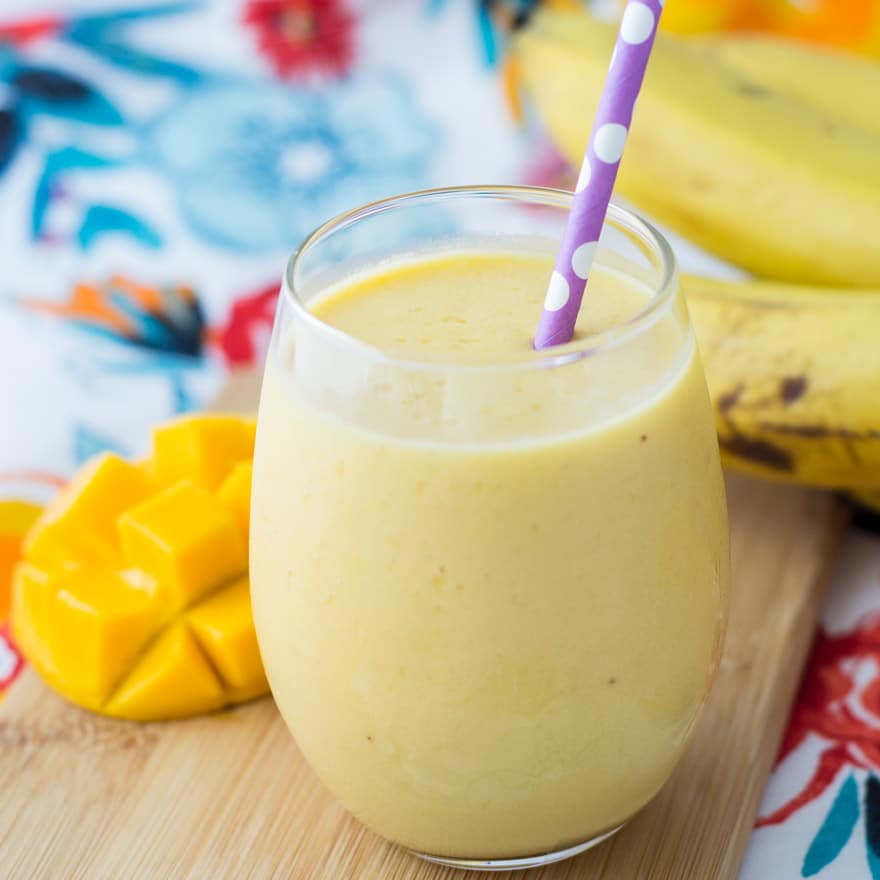 Tropical Mango Banana Smoothie