Enjoy a taste of the tropics with this four ingredient Mango Banana Smoothie! With sweet mango and banana, creamy yogurt and coconut milk, this fruit smoothie is sure to become one of your favorites for summer.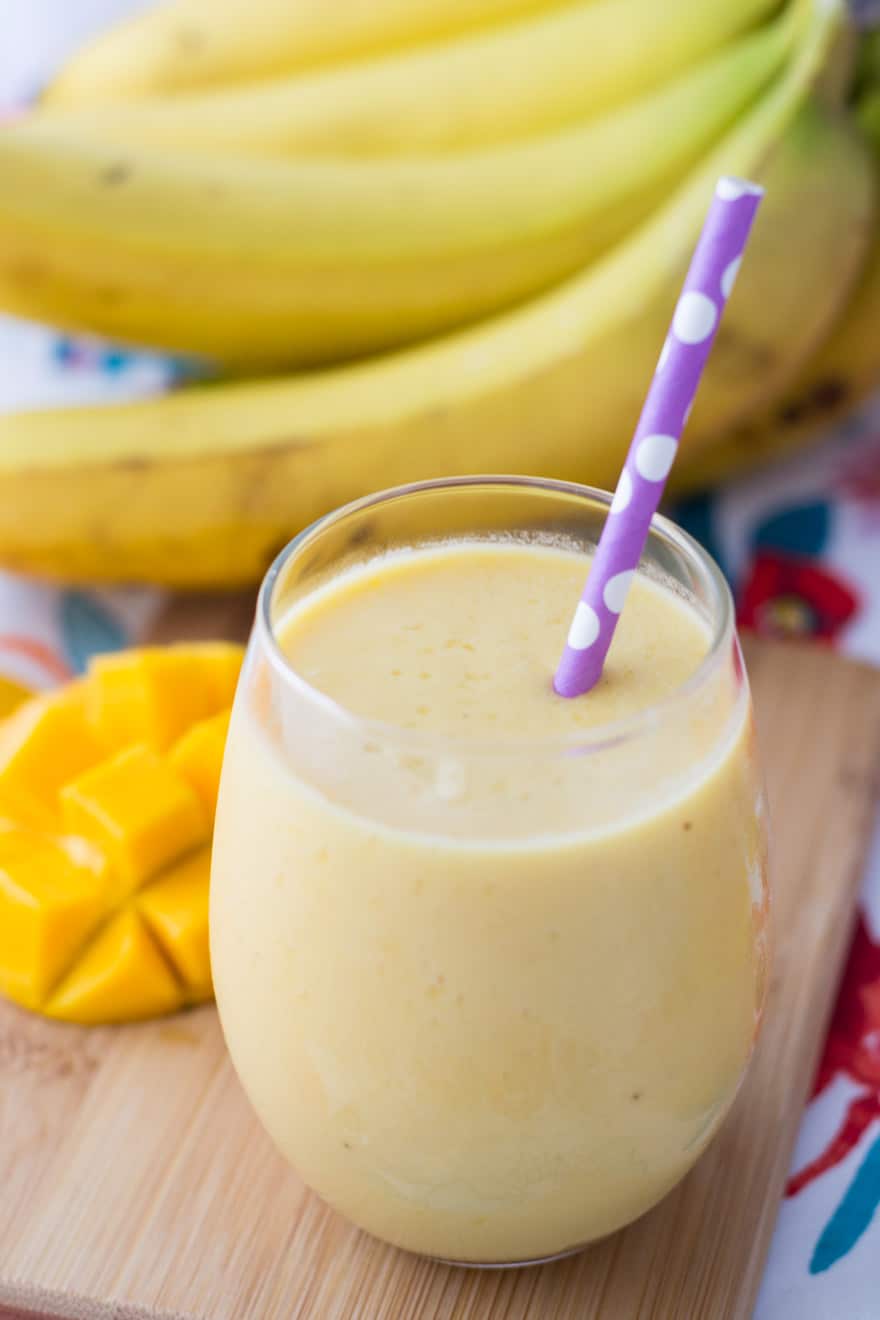 Mango Banana Smoothie Recipe
Do you know my husband isn't a huge fan of smoothies? That's shocking, I know, but it's true. He'll try one now and then since he's usually on a health kick, but when it comes to his fruit, he typical prefers a fruit salad covered in yogurt. You're probably thinking, "That's just a deconstructed smoothie!" And you're right! So when I finally got him to try this mango banana smoothie, he fell in love.
And who wouldn't?
Check out our other mango smoothies while you're here!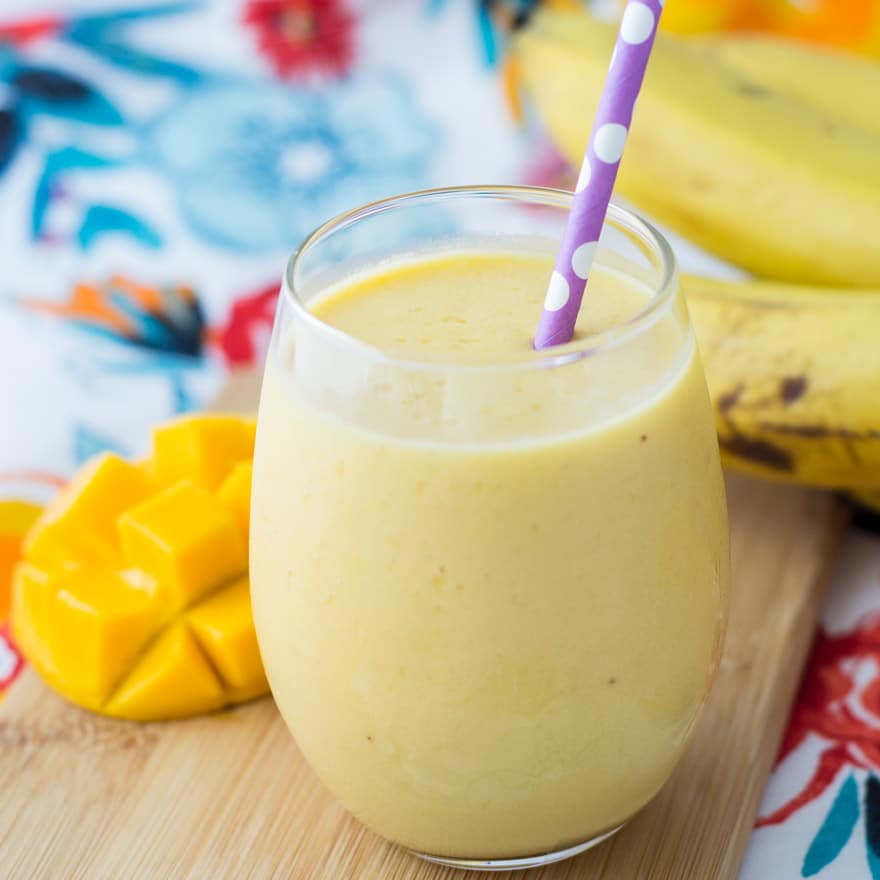 This smoothie is so sweet and creamy that just about everyone should like it. Truthfully, you can even sneak some greens in there (not enough to change the color), and I'm sure no one would notice because the flavor is so amazing. It's mellow. It's refreshing. It's just plain good.
How good you say? Hubs has asked me to make this for him every day since. So while he may not be ready to be the guinea pig for all my smoothie creations, I can definitely say that this one was a winner for my picky husband who doesn't eat what he considers "weird" foods.
Mango Banana Smoothie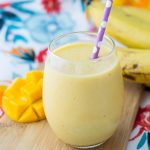 This deliciously tropical mango banana smoothie is a summertime favorite. It's smooth and creamy and makes a wonderful breakfast or healthy snack.
2 mangoes (cubed)
1 banana
1 c. coconut milk
1 c. vanilla Greek yogurt (the Dannon Toasted Coconut Vanilla is amazing)
1 c. ice
Add milk, yogurt and fruit to blender. Add 1 c. of ice if your fruit is not frozen.
Blend and pulse for 1-2 minutes until thick and smooth.
Enjoy!