Why are smoothies such a good choice for your diet? This is an excellent question, and one that we have heard a few times before. When you are trying to achieve a balanced diet, it can be difficult to pack everything that you need into your food intake. A lot of the time this leads to people taking supplements, and there's absolutely nothing wrong with this, but smoothies are a fantastic replacement. Are you eager to learn about why smoothies are such a good idea for your diet? Keep reading.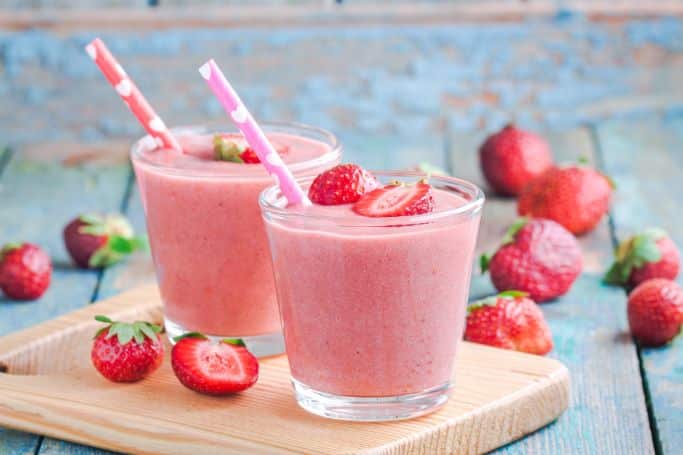 Packs In The Vitamins
You can pack in so many vitamins in a smoothie it's insane. Adding in those fruits and vegetables to create a healthy, yet delicious smoothie may take time to master, but it can be done. It's true to say that they don't always look the most appealing, but that's okay because you just need to remind yourself that it will taste yummy.
You're going to need the main staples of a smoothie which are either water, ice or some kind of milk depending on what you are going for, and then whatever other ingredients you want. That's the beauty of smoothies, you can pretty much pick anything and chuck it in the blender. If you want a peanut and banana smoothie? It's easy to make, with a lot of extra added nutrients which is a huge bonus.
Having lots of vitamins in your diet is hugely important for so many reasons. It keeps pretty much every element of your health working as fully as necessary, and ensures that you are much less likely to require any medical intervention in general at any point in your life. Even when you do need that kind of help, it's useful to be able to tell your Medicare insurance agent that you have a healthy diet like this, as it keeps your options open.
So getting those smoothies in your diet and getting the necessary vitamins is going to be a really good idea in general.
They Can Be Used For All Weight Related Goals
It's also important to note that smoothies can be used for all weight related goals. You can create some of the best tasting weight loss shakes and lose weight by exchanging some of your snacks and meals for smoothies. In the same vein, if you are struggling to meet your calorie count for the day, you can throw it in a blender and have it as a drink instead. You're getting everything you need, but you're not stuffing yourself so full that you're worried you're going to puke.
In order to make these work for your weight related goals, you are going to need to adapt the recipes and watch what you are putting into them. You get a delicious smoothie, and you will be able to keep track of everything that you are consuming.
They Can Be Made From Anything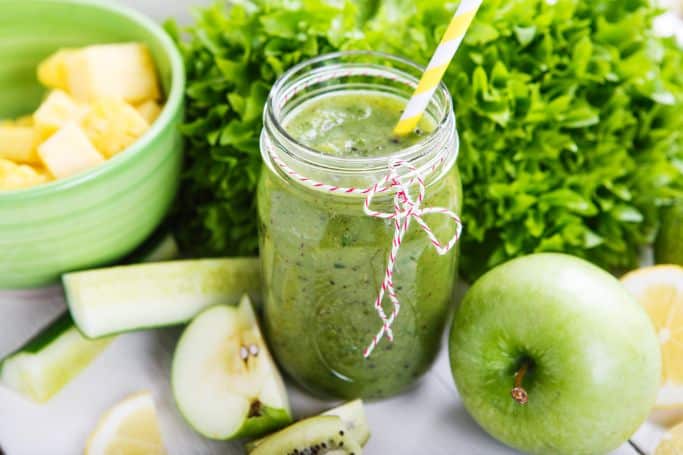 As we've mentioned briefly, you can make smoothies out of pretty much anything. You will be able to find so many recipes online that you can try, and when you are feeling a little more adventurous you can try out some ones that you have come up with. They are not always going to look appealing depending on the colors that you are mixing, but that doesn't matter, you can just put it in a cup that you can't see through.
For example, if you are going to be making a chocolate tasting smoothie, you can add kale for example to get the vitamins and nutrients that you need, while still creating a chocolate shake. It might feel a little strange in the beginning, but when you get used to it it will become pretty normal.
They Taste Delicious
Of course, the best part about smoothies is that they taste absolutely delicious. If you are looking for something refreshing, or something that you can consume easily that takes minimal prep time then you've found it with smoothies. It's true to say that not all combinations and creations are going to taste the best, but that's half of the fun! You get to work out what works and what doesn't, what your favorites are, which ones you can consume regularly, and so on.
A lot of the time, people say that they don't eat healthy meals because they are in a rush, because they are on the go and so on. These little beauties get rid of all of these objections as they are easy to make, they don't take long, and you can take them with you without much of a fuss.
Keep You Feeling Full
While you might not think that a drink will keep you feeling full, you've got to remember that these smoothies are jam packed with everything that your body needs to feel energized. This means that even though you don't feel like you're eating a full meal, your body will know that you've got what you need, so it won't push you to eat or drink other things. You will get that full feeling that we all love without being overloaded, and your body will thank you for giving it what it has been needing.
Refreshing When It's Hot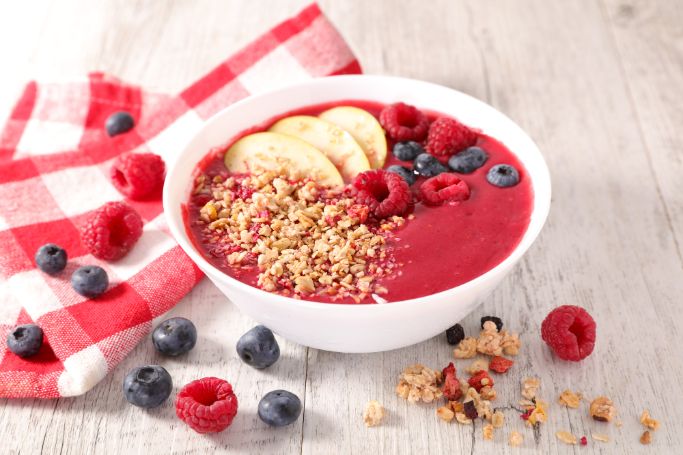 When it's hot outside, there's nothing better than a smoothie. They are cold, they are thick and they are refreshing which is just what you need to cool you down when the sun won't quit. Just be careful because if the consistency is important to you and you made your smoothie with ice, it will melt while you are out and about. As such, you need to ensure that you consume it fairly quickly so as not to be disappointed by the consistency. Of course, if you made yours with water or with milk then this isn't going to be so much of an issue.
These can be used as a treat as well if you're not interested in all of the health benefits of smoothies. You can make a super unhealthy smoothie that will still cool you down when the sun is shining, so it doesn't have to be a case of watching out for your health!
As you can see, there are so many reasons why smoothies and shakes are so good for your diet. They have so many benefits, and it's time that you started seriously considering adding smoothies to your diet. If you're worried about making them wrong, or whatever else, don't be. It might take time to learn what works and what doesn't, but so does everything else in life and we don't shy away from giving those things a go!