Some mornings, you just want a simple breakfast — something uncomplicated that tastes great with minimal fuss, right? This Banana Cinnamon Smoothie fits that description to a tee. With healthy bananas, a pinch of cinnamon and delicious local honey, you'll love this sweet breakfast drink as much as we do.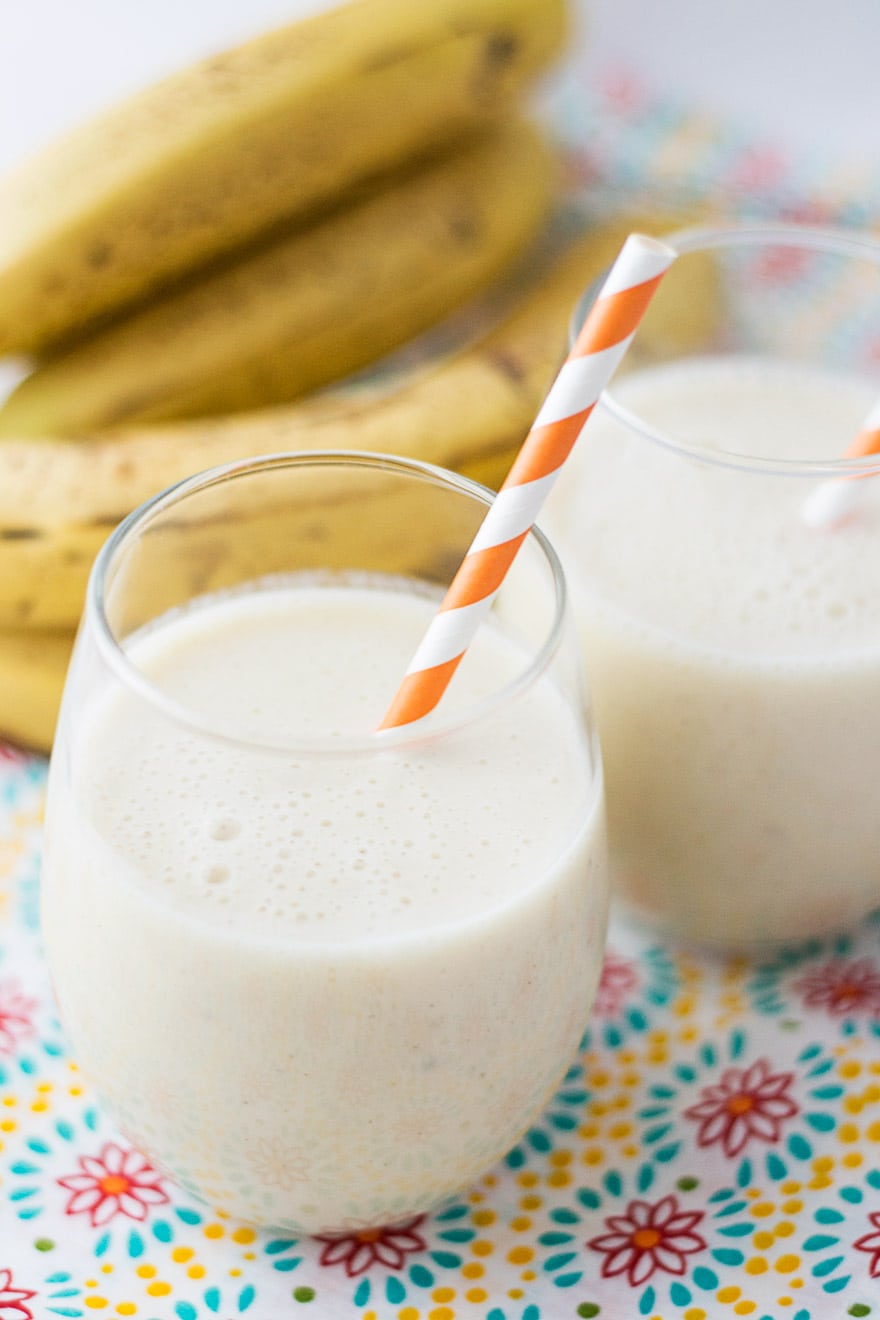 Banana Cinnamon Smoothie Recipe
When it comes to smoothies, my husband prefers things on the sweeter side. So that means most of the drinks I make for him contain banana. We always prefer to use honey as a sweetener in our smoothies because it's loads better for you than sugar. We get organic, local honey from his little cousin who sells honey to raise money for her college fund. Isn't that precious?
Honey has lots of good for you vitamins, minerals, and enzymes. It also boosts energy and helps build immunity… so why wouldn't you want to use it as a sugar substitute whenever possible? And if you're watching your calories, it's still a good option. Honey is sweeter than sugar, so you can usually use less of it to attain the same sweetness.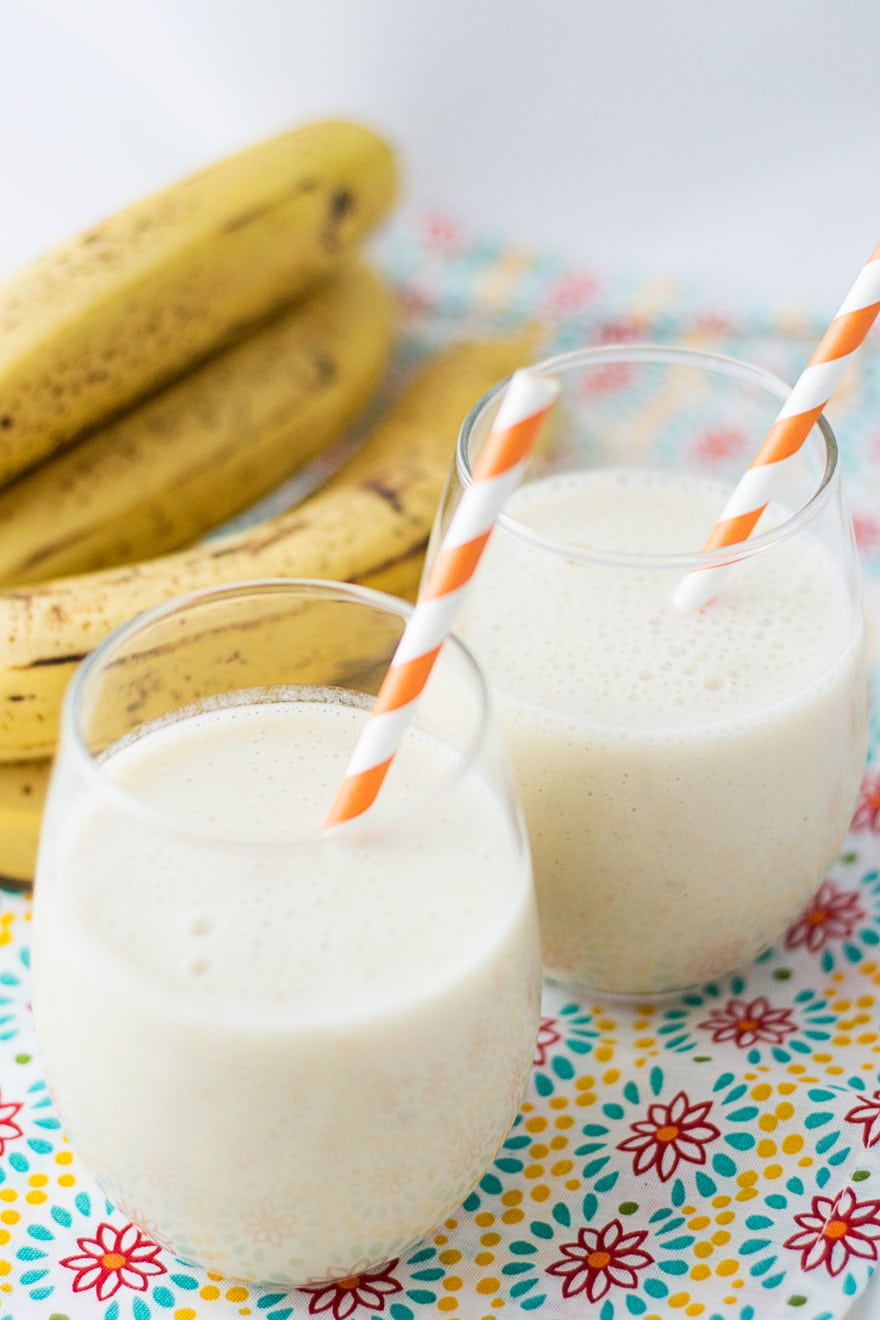 While you could easily drink up the entire amount you get from this smoothie yourself, I split this with my husband. I'm doing Weight Watchers this year in combination with making healthier food choices, so I've gotta be careful with those points. Would it be helpful to add the WW points to the smoothie nutritional information? If you're interested in that, let me know in the comments.
Here's the yummy Banana Cinnamon Smoothie recipe you've been waiting for.
Banana Cinnamon Smoothie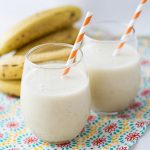 This creamy Banana Cinnamon Smoothie is a sweet and healthy start to your day. With bananas, cinnamon, honey, yogurt and almond milk, it's a filling, energy-boosting drink!
2 bananas (peeled and frozen)
1/2 cup vanilla Greek yogurt
1/2 cup Almond milk
2 teaspoons honey
pinch or two of cinnamon
1 cup of ice (optional, only needed if bananas are not frozen)
Blend ingredients together for 30-60 seconds. Add ice for a thicker smoothie. Add more cinnamon, if needed.
Looking for more banana-based smoothies? Try these!