If you like oatmeal cookies, you're going to love this Oatmeal Raisin Cookie Smoothie. And although it tastes like a dessert, it's full of good-for-you ingredients so that you don't have to feel guilty about a little indulgence.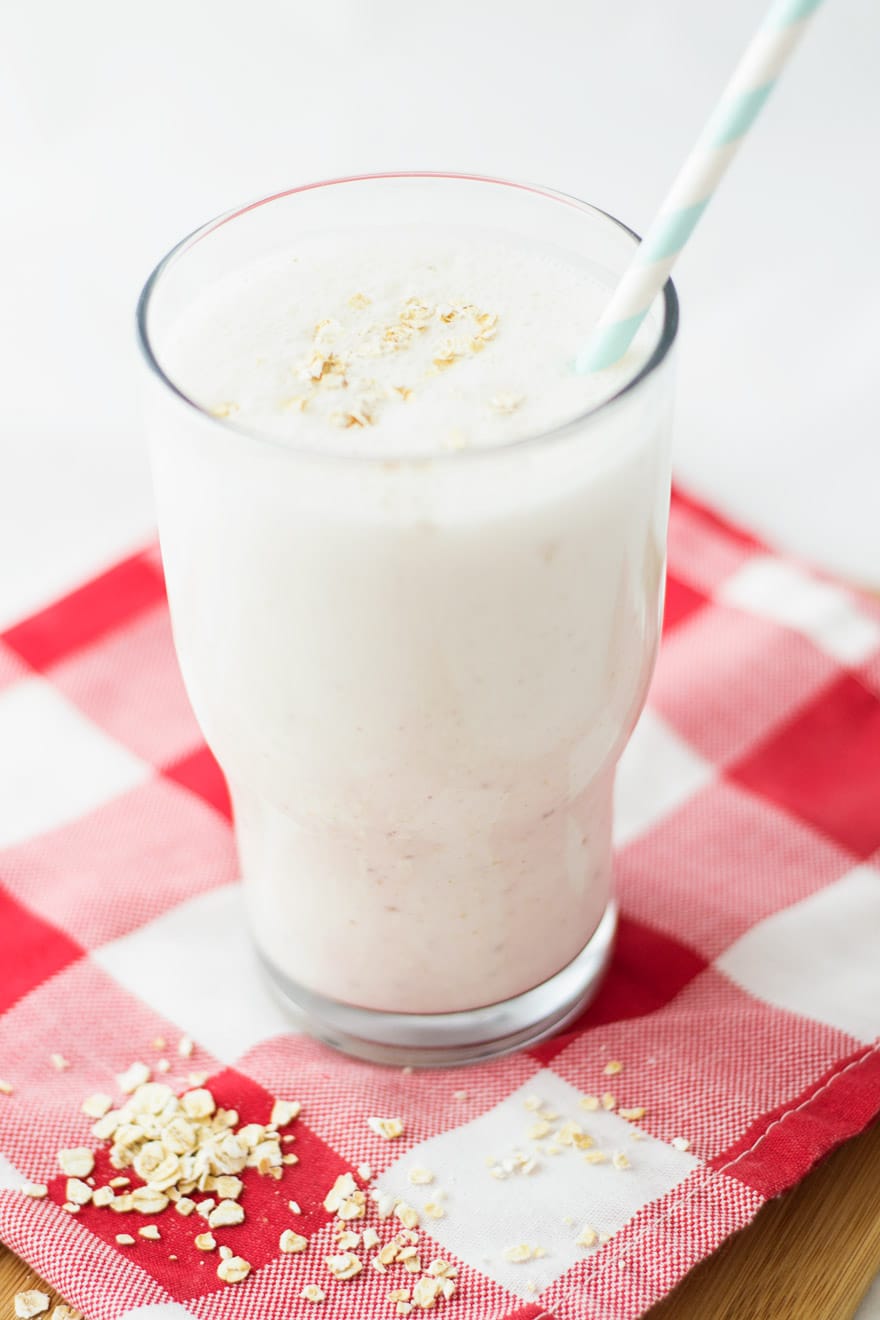 Healthy Oatmeal Raisin Cookie Smoothie
Ready for a breakfast smoothie that tastes like dessert? This is it!
I've always loved oatmeal cookies and oatmeal cakes. I know to some that sounds like a boring choice for dessert, but I enjoy the simple flavor. I used to eat them at my grandparents' house, and my dad loves anything with oatmeal, so it's a natural fit. With or without raisins, oatmeal cookies are the bomb!
That's why I decided to make this yummy Oatmeal Raisin Cookie Smoothie. While you can make it more decadent by using frozen yogurt, I found Greek yogurt works splendidly without all the extra calories. Try freezing the Greek yogurt beforehand to make it thick like a milkshake!
Oatmeal Raisin Cookie Smoothie
Craving an oatmeal cookie? Try this Oatmeal Raisin Cookie Smoothie instead. It's a healthier take on a classic snack.
1 c. vanilla Greek yogurt
1/2 c. almond milk or coconut milk
1/3 c. oats
1 tsp. honey or brown sugar
pinch of cinnamon
1 Tbsp. raisins
1 c. ice (optional)
Add all ingredients to the blender with raisins and oats first to ensure they are ground up and mixed in well. 
Blend for 30-60 seconds until smooth and well combined. Add ice to thicken, if needed.
It was creamy and delicious! I did feel like I was having a milkshake rather than just a smoothie, so it felt like a special treat. If you want yours super thick like a shake, use frozen yogurt instead. Alternatively, you can also add a frozen banana to thicken things up. That's one of my favorite tricks for thicker smoothies, and you can always use an extra dose of potassium, right?
Garnish your smoothie with a sprinkle of oatmeal and a few raisins. If you're not a fan of raisins, simply omit them. It's tasty without them, but they do add a bit of sweetness and a nice flavor.
Want more oatmeal-based smoothies? Try these!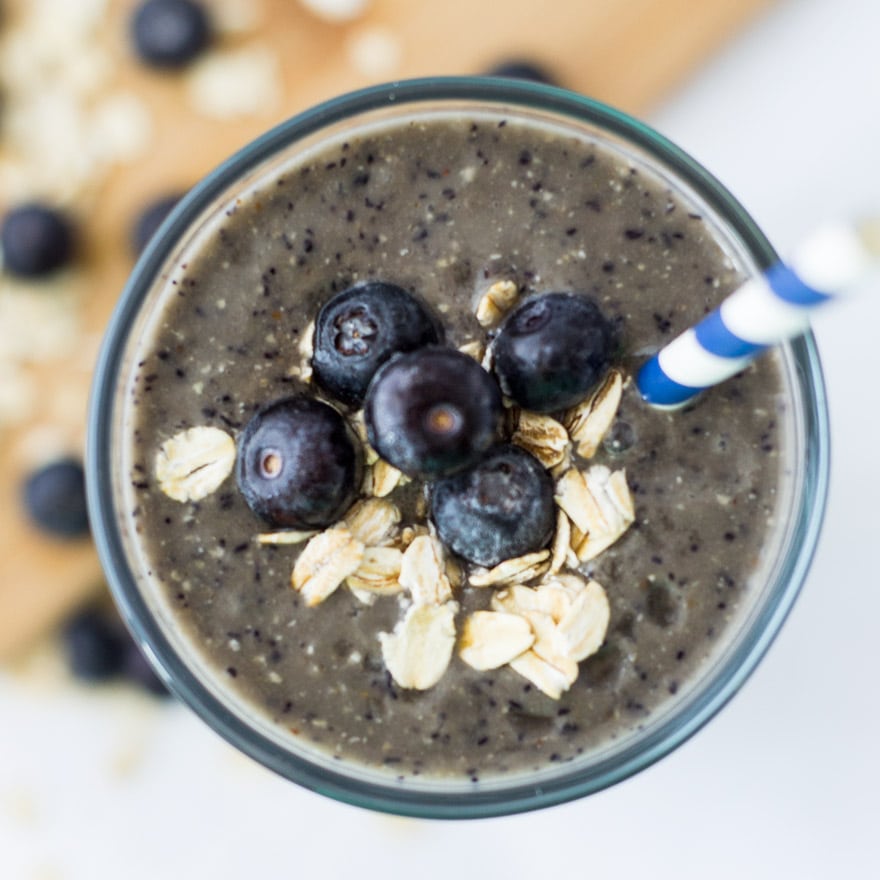 Blueberry Banana Oatmeal Smoothie