It's been a while since I've drunk smoothies regularly, so I thought I'd kick this year off right with a Grapefruit Banana Smoothie that's so simple and so delicious that you can't help but fall in love. Okay, that may be an exaggeration for a breakfast drink, but you'll definitely love the fact that it's only three simple ingredients.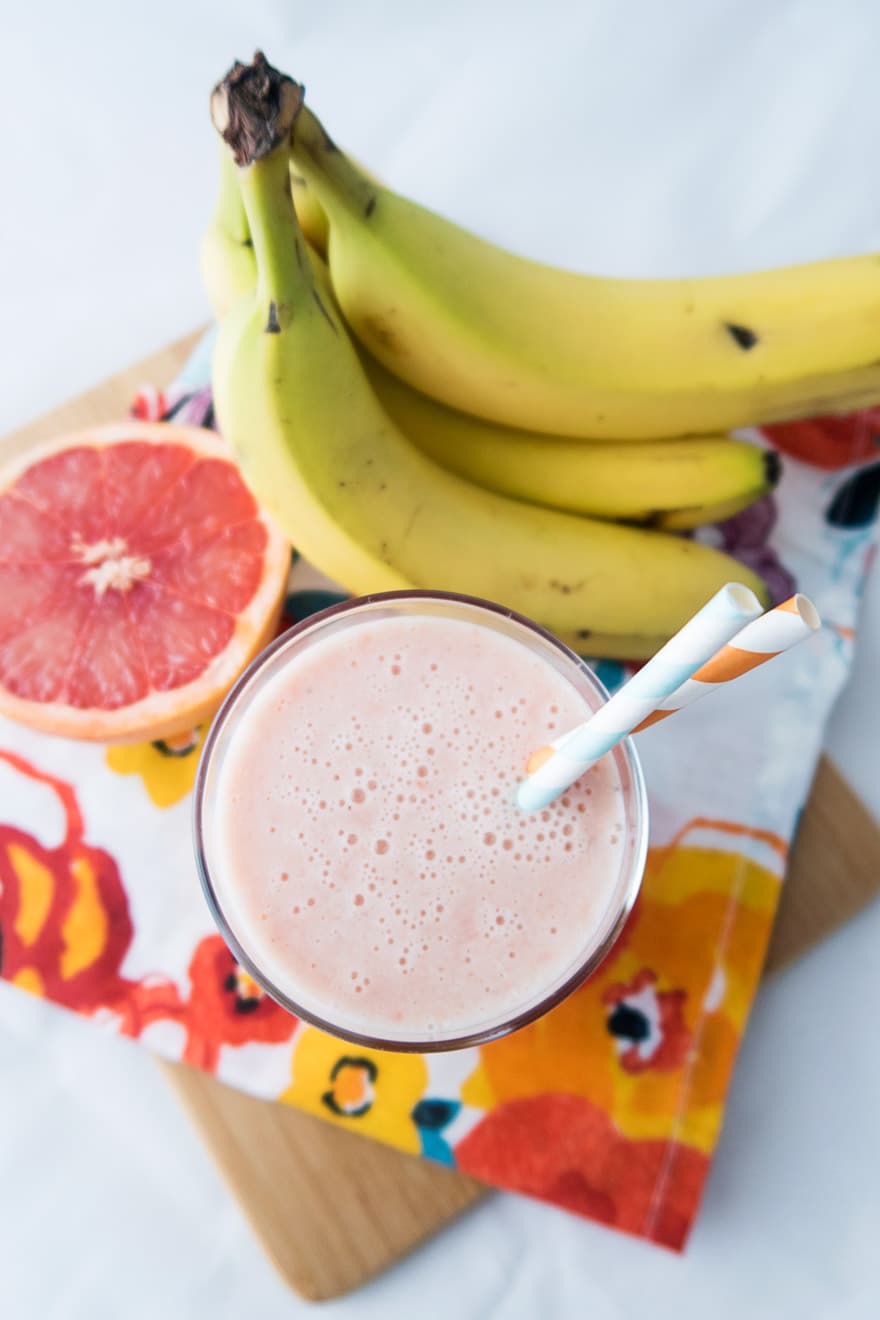 Grapefruit Banana Smoothie Recipe
Making smoothies with grapefruit makes me happy for several reasons. First, grapefruit tastes amazing. You'll never convince my husband of that… He's not much for tart fruits. But a grapefruit with a pinch of kosher salt sprinkled over it is pure bliss.
Another perk? Grapefruit smells incredible! I may reveal my age here, but the grapefruit scented perfumes that were super popular when I was in college are still my favorites. (It was in the early 2000s if you're wondering.)
But the primary reason I wanted to work more citrus into our diets is that we've been battling the flu hardcore in our house since before Christmas Eve. First, my husband had it, then I followed a few days after, and now our son has it. We need all the immune-boosting power we can get!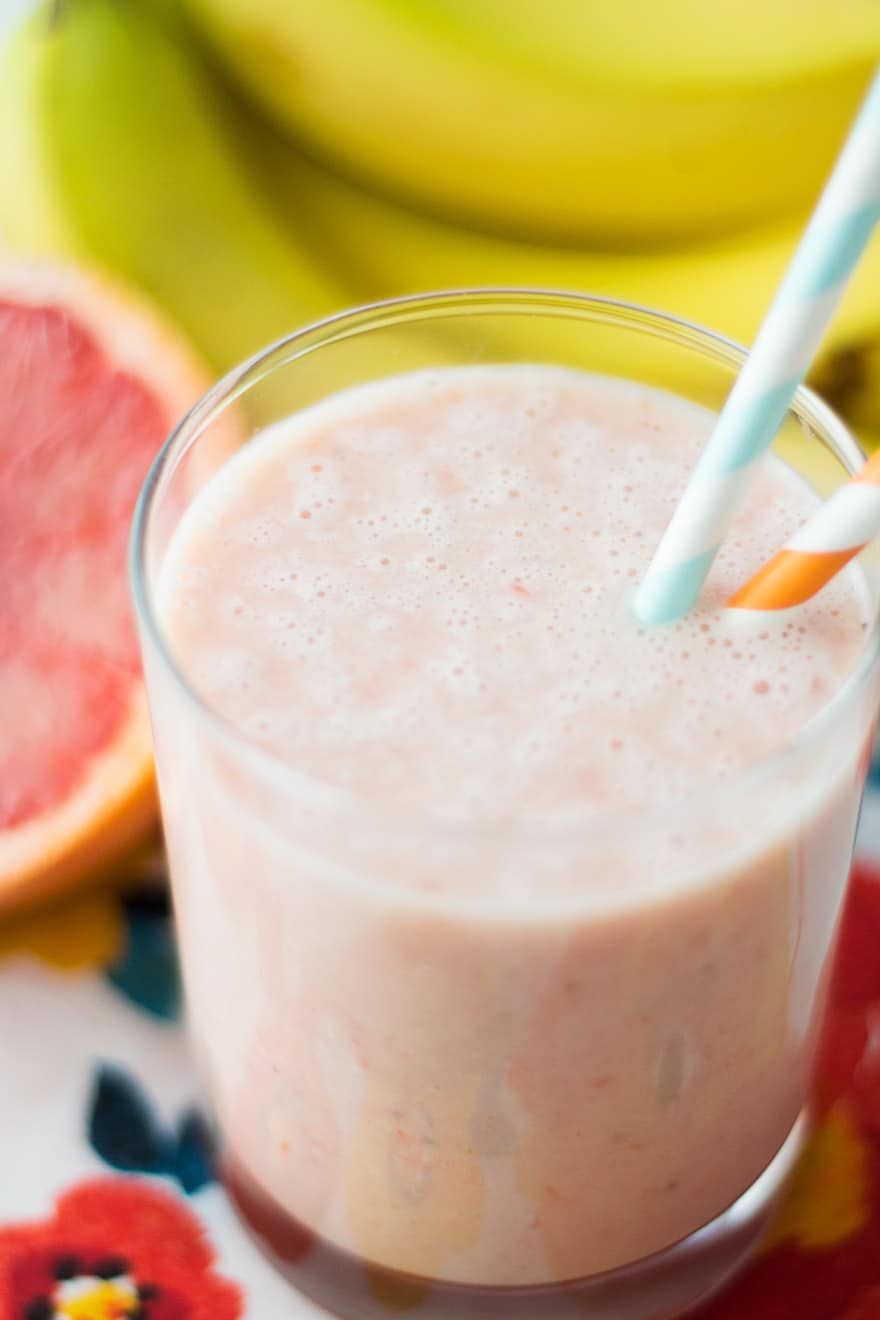 Grapefruit is low in calories (woohoo!) and is a great source of both vitamins A and C, both of which boost your immune system. And did you know that a grapefruit a day can help lower cholesterol? If you're trying to lower yours, you may want to double up on the grapefruit in this smoothie just to get your entire serving in at one time.
I have to say that this grapefruit smoothie was just the pick-me-up I needed. I hope it brightens your morning, too!
Oh, and I tried the Magic Bullet hubs picked up for me on Black Friday… I do like it for when I'm only making smoothies for myself, but the blender is way more convenient when making smoothies for two. What do you use to blend your smoothies?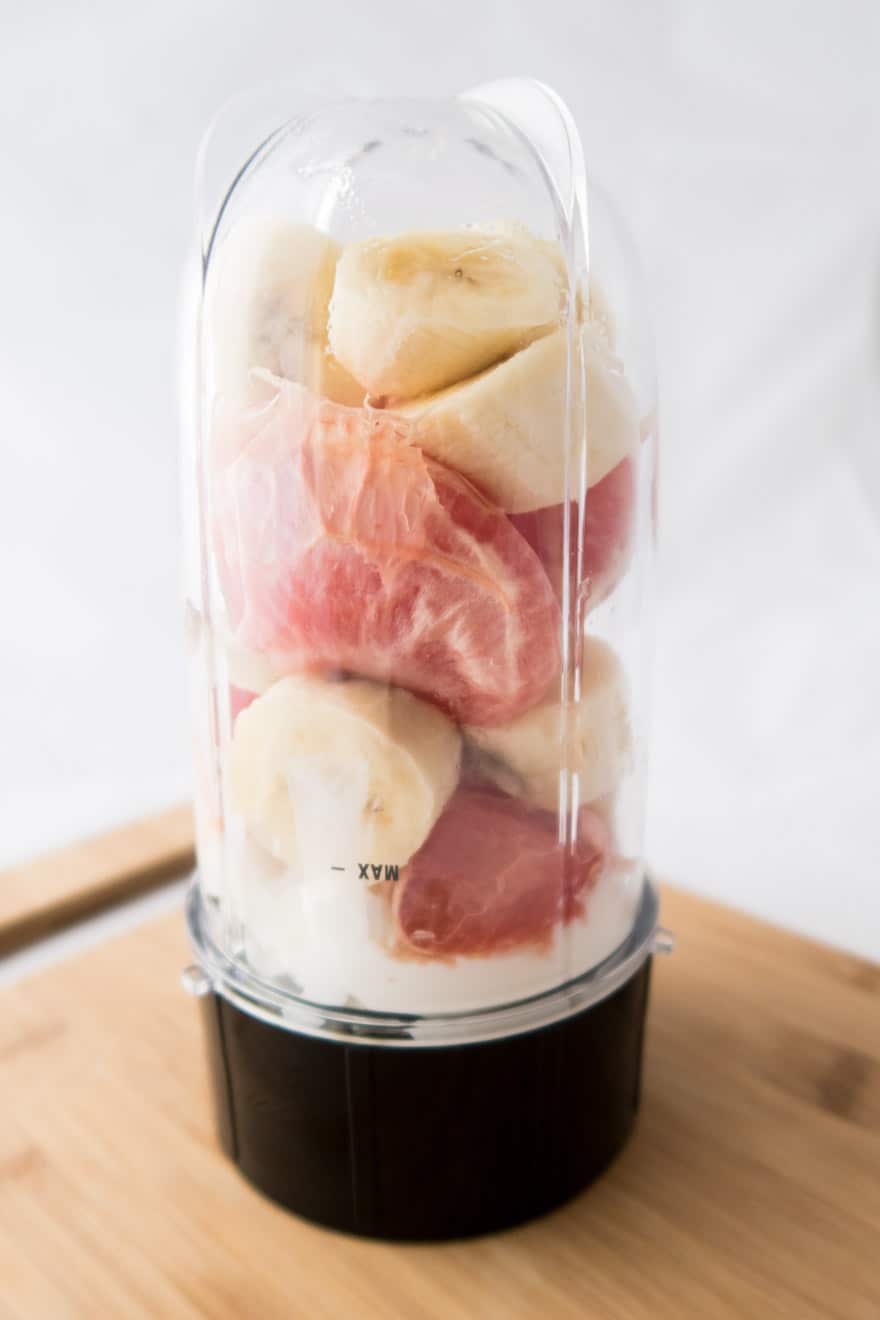 Grapefruit Banana Smoothie
This Grapefruit Banana Smoothie is a great way to boost your morning! Get a healthy dose of vitamin C in a filling breakfast you can take on the go.
1/2 pink grapefruit (peeled, de-seeded and segmented)
1 medium banana (frozen and sliced)
3 Tbsp. vanilla Greek yogurt
Add ingredients to blender and blend for 30-60 seconds, until desired consistency. If your banana is not frozen, add ice for a thicker smoothie.