This creamy, dreamy Pineapple Coconut Smoothie is my warm weather drink of choice. It makes me feel like I'm on a beach somewhere, if only for the 15 minutes or so it takes me to drink this. If you want a getaway in a glass, make this super yummy smoothie recipe today! It's under 200 calories per serving, so you don't even need to feel guilty about indulging. Also try our Pineapple Mango Smoothie Bowl for a tropical treat to start your day.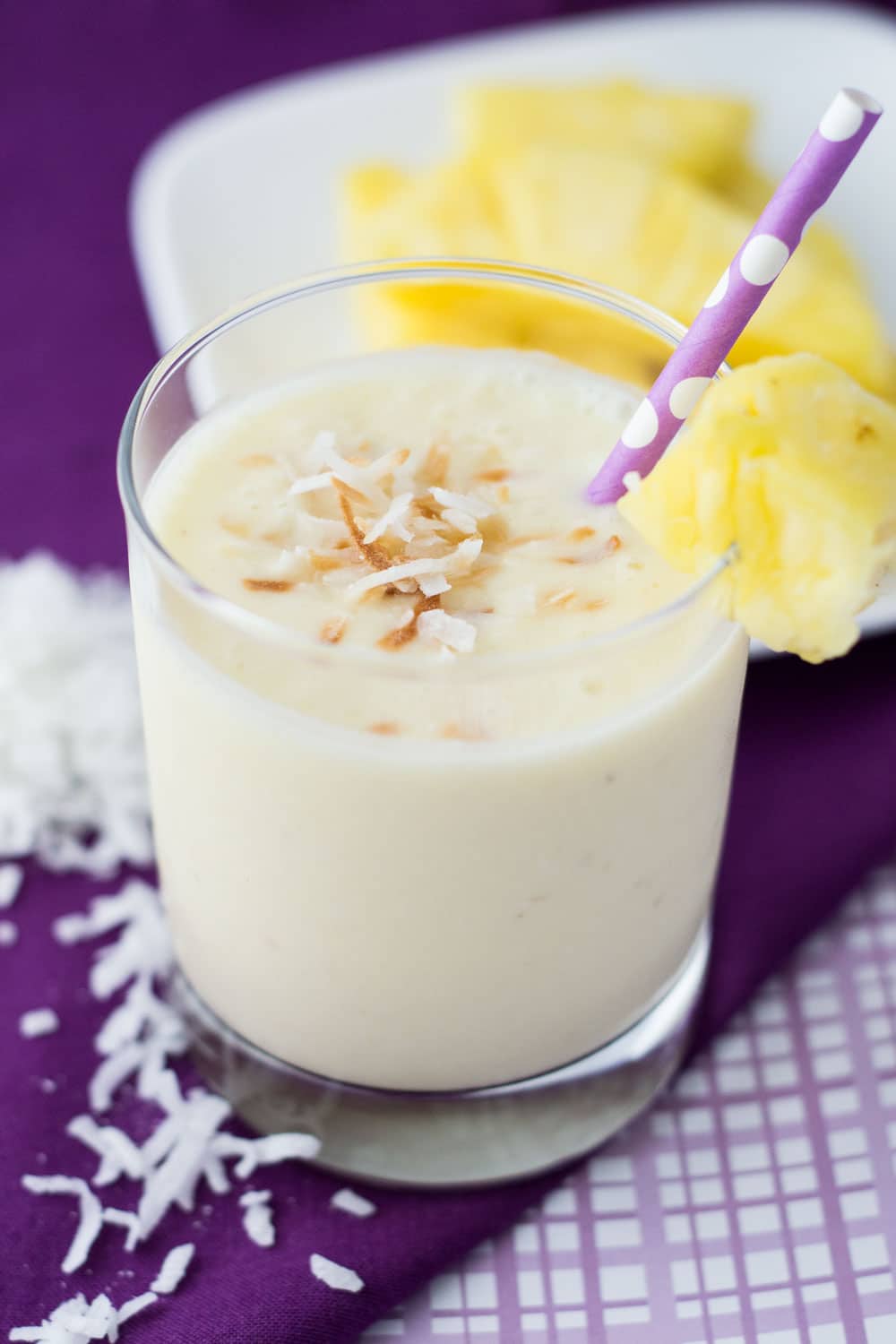 As a busy mom, I have to steal moments away to myself when I can. If you're a parent, too, you know what I mean. My day is filled with lots of "Mommy, look!" and "Mommy, come here!" sort of remarks. I love it, but a gal's gotta unwind, too. This pineapple coconut smoothie makes me feel like I'm getting away from all the hustle and bustle, even if for a few minutes.
Smooth coconut milk, tart pineapple, creamy vanilla yogurt and sweetened coconut flakes combine into one of my favorite smoothies of all time. Yes, it's that good, even if I do say so myself.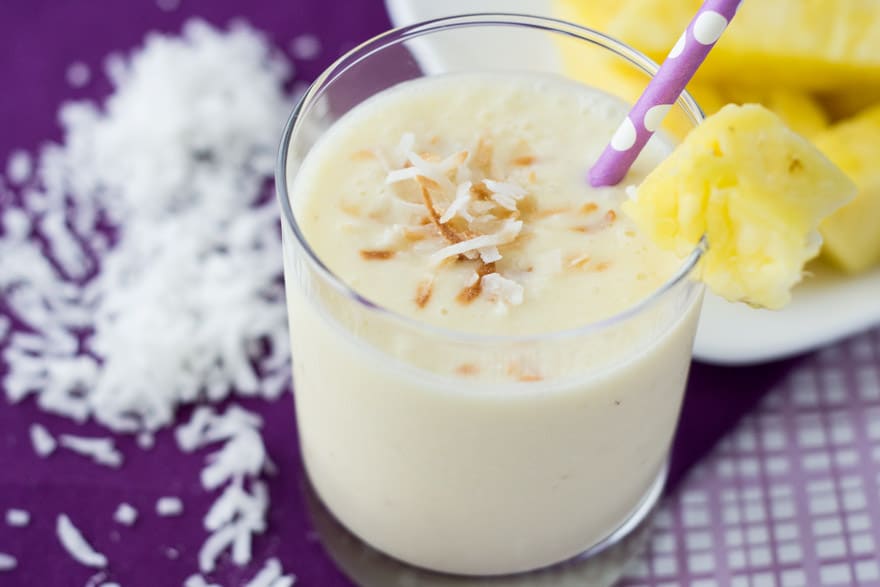 Now, I absolutely have to recommend Dannon Light & Fit Toasted Coconut Vanilla Greek Yogurt. No, this isn't a paid plug for the brand… I love, love, love this yogurt because it goes well with just about any smoothie you can think of. We get ours at Sam's in boxes of 18 along with 2 other flavors we can't get enough of… lemon meringue and strawberry cheesecake. Those are good in dessert smoothies when you're trying to make a drinkable version of your favorite pies. We'll get to some of those later!
But you're not here for my ode to Greek yogurt… you're here for the recipe! And here it is…
Pineapple Coconut Smoothie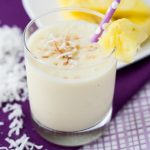 This creamy, dreamy getaway in a glass will make you feel like you're on a beach vacation! A little tangy, a little sweet, this Pineapple Coconut Smoothie will be a winner with adults and kids alike.
1 c. fresh pineapple chunks
1 c. coconut milk
1 c. toasted coconut vanilla Greek yogurt
3 tbsp. sweetened coconut flakes
1 c. ice
Add milk, yogurt, pineapple, coconut flakes and ice to blender, in that order.
Blend and pulse for 1-2 minutes, until mixture is smooth and creamy.
Pour into a glass and garnish with toasted coconut, if desired.
What's your getaway-in-a-glass? Is it a smoothie… a mixed drink? Share the recipe with me in the comments. I love blending up new things!