If you like smoothies with a tart and refreshing flavor, you don't want to miss our Lemon Coconut Smoothie! It combines fresh lemon juice, coconut milk and sweetened coconut flakes, creamy yogurt and a bit of honey for a smoothie recipe that'll make you feel bright and sunny all day long.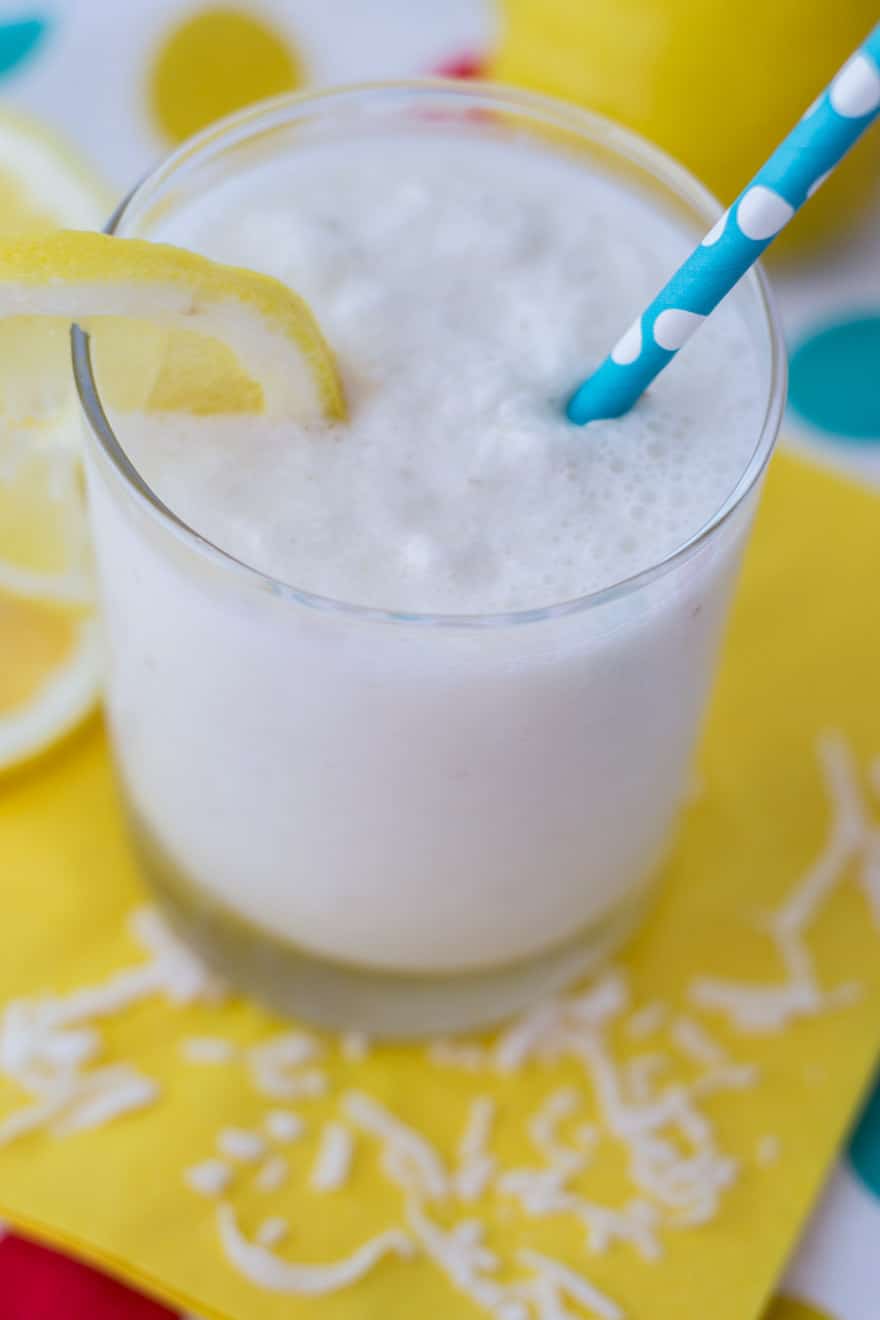 Low-Calorie Lemon Coconut Smoothie Recipe
What is it about spring that makes me want to consume a crazy amount of lemons? I buy them in bulk well into the summer because I just can't get enough. The flavor… the smell… perfection! Since I had so many in my fridge, I thought I'd try my hand at making a lemon-focused smoothie where the flavor of the lemon really comes out without making your lips pucker. Know what I mean? Sure you do.
Now, if you're not into tart smoothies, this may not be for you. It's going to be tart… how tart depends on how much honey or sweetener you add to it. But if you want to keep the recipe low cal (it rings in at around 220 calories), you'll want to stick to around 1 tablespoon of honey. That amount was perfect for me.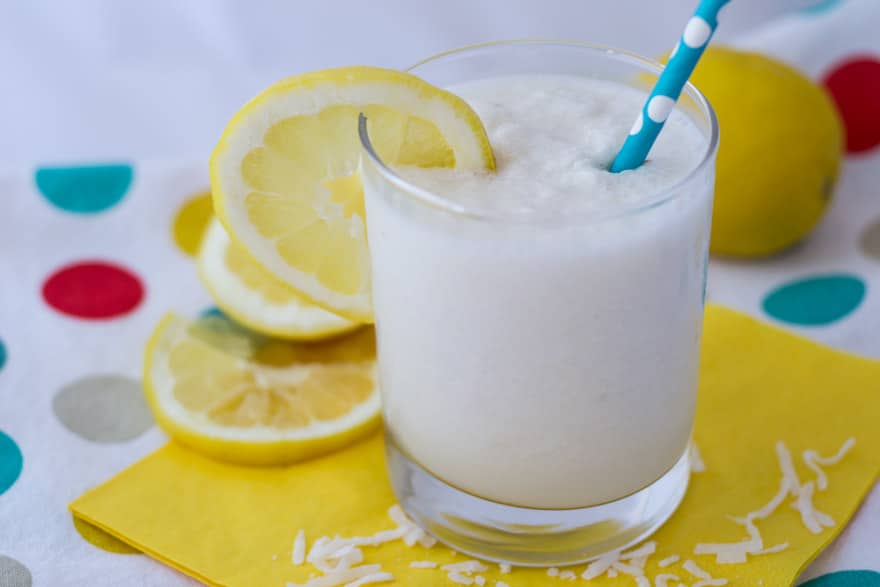 I use a lot of ice in this smoothie for two reasons. First, I wanted a thick slushie. Since there's no way to thicken the ingredients with fruit, the only other way to do it is with ice. Normally I wouldn't do that because it waters down the flavor, but in this case, it helps. Which brings me to my second reason: I wanted to tone down the tartness a bit. Before I added the extra cup of ice, it had a little too much bite for me, but after the ice, the flavor was just right.
Ready to get started?
Lemon Coconut Smoothie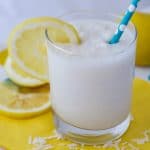 In spring and summer, nothing beats this tart and refreshing Lemon Coconut Smoothie. It's light and low calorie!
1 lemon (juiced)
1 5.3 oz cup Dannon Toasted Coconut Vanilla Greek Yogurt
1 c. coconut milk
2 tbsp. sweetened coconut flakes
1 tbsp. honey (or to taste)
1-2 c. ice cubes
Add all ingredients to blender except honey.
Blend and pulse for 1-2 minutes, until ice is blended and the mixture is creamy.
Add honey to taste and blend for a few more seconds. 1 tablespoon still leaves a fairly tart taste to the smoothie, but 2 tablespoons should do the trick if you prefer a sweeter smoothie.
Pour into glasses and enjoy!