We're back with another yummy peanut butter smoothie! This time, it's a peanut butter jelly smoothie, and it's creamy, sweet and delicious. Now, it's not light on the calories, but if you want a sweet treat that you can take on the go, this is your drink!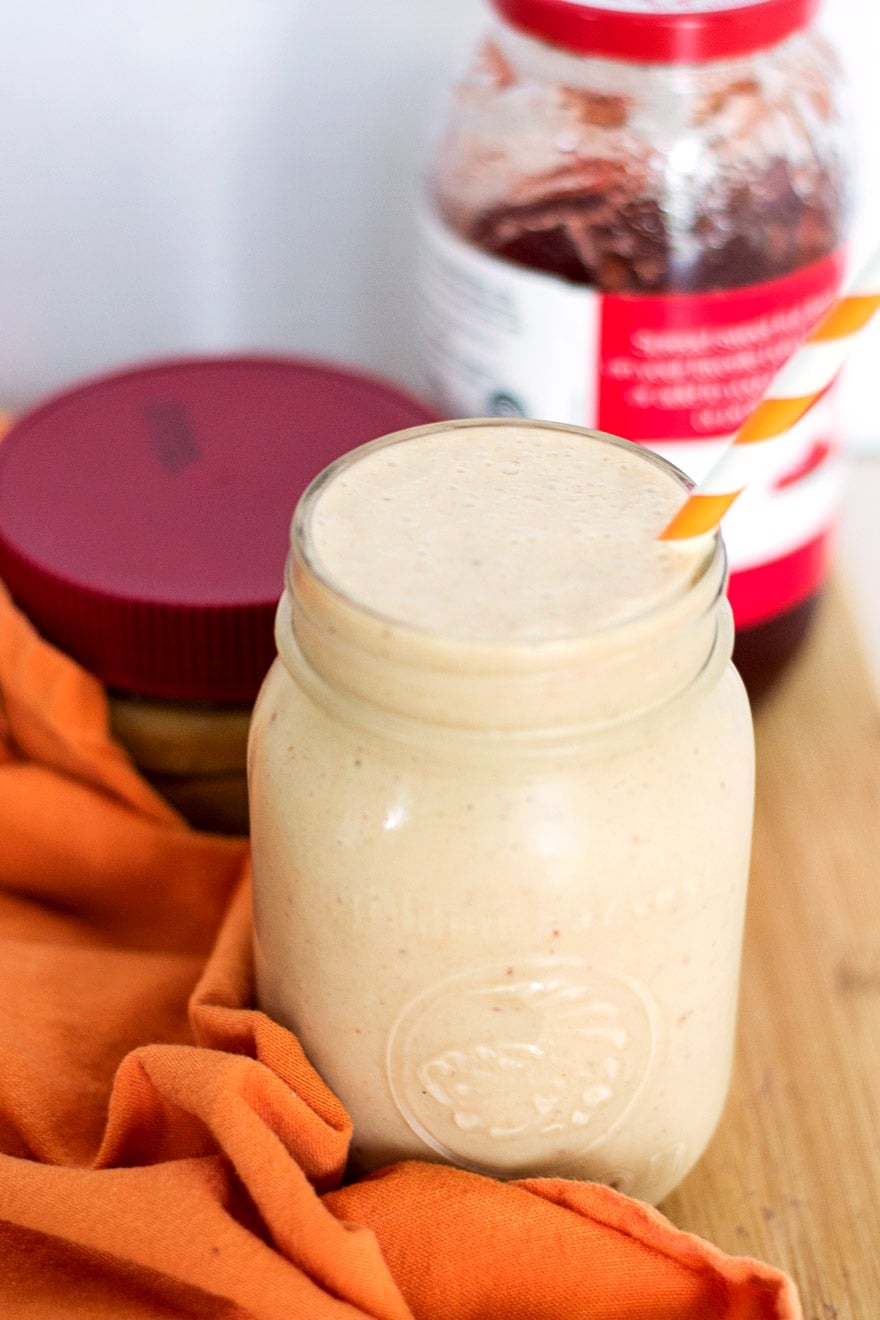 Banana Peanut Butter Jelly Smoothie
It's peanut butter jelly time… peanut butter jelly time! Is it stuck in your head now, too? Good. Moving on…
I still can't believe how popular the last peanut butter smoothie was. You guys sure love your peanut butter! 🙂 And so does my husband. He eats it by spoonfuls every day, and when I make him smoothies, he almost always wants PB added to the mix. By the way, it's great with raspberries, blackberries, and strawberries… tastes like jam and peanut butter when it's all blended together!
Let me add a little warning that this is not the smoothie for you if you're watching your calories today. It's pretty hefty on those, but it makes a great dessert smoothie, or if you're trying to fit in more protein, natural peanut butter is a great way to do that. You can even add a scoop of protein powder if you really want to kick the protein up a notch!
This is also a great kid-friendly option. It will make two small smoothies, so it's a yummy after-school snack. It's perfect on the go, too. Just pop it in a cup with a straw, and be on your way.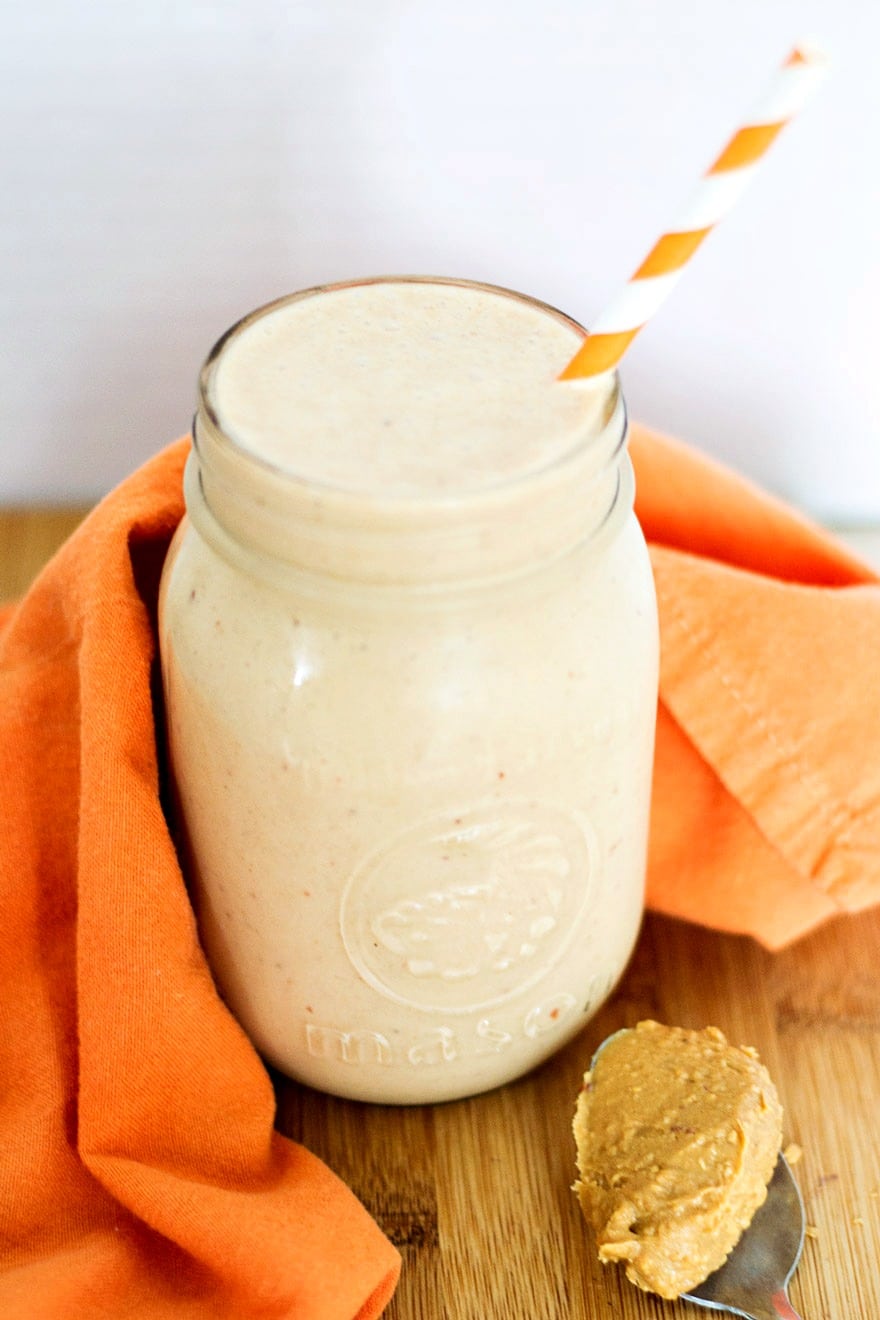 Ready for the recipe for this dreamy Peanut Butter Jelly Smoothie? Here it is! A few tips first:
Use natural peanut butter for a healthier option. I like my peanut butter slightly chunky, but smooth works like a dream, too.
If you are watching your sugars, opt for a sugar-free jam or jelly, or use strawberries, blackberries or raspberries instead of jelly.
For a smoothie that's too thin, add another frozen banana. If your bananas are not frozen, cut the liquid by about half a cup.
Creamy Peanut Butter Jelly Smoothie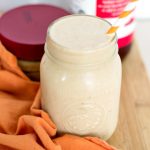 Who doesn't love the classic flavor combination of PB&J? This peanut butter jelly smoothie will make you feel like a kid again. It tastes great and is very filling!
1 banana (frozen)
1 cup unsweetened vanilla almond milk (or other milk of your choice)
1/4 cup natural creamy peanut butter
2 Tbsp jelly
Add milk to blender first, followed by peanut butter, jelly and frozen banana pieces.
Blend 60-90 seconds, until smooth and creamy.
If your peanut butter jelly smoothie is too thin, add 1/2 – 1 cup ice and blend for an additional 30-60 seconds to thicken it up.
If you liked this peanut butter jelly smoothie, you may also enjoy: