Have you ever found yourself feeling a bit foggy-headed in the morning, struggling to focus on your to-do list? We've all been there, and let's be honest, it's not the best way to kick off a productive day. But what if I told you that the solution could be as simple and delicious as a breakfast smoothie? That's right! These scrumptious, nutrient-packed beverages are a treat for your taste buds and a boost for your brain. Today, we're diving into how breakfast smoothies can not only make your mornings tastier but also significantly improve your mental health. So grab your fruits and veggies, and let's get to blending!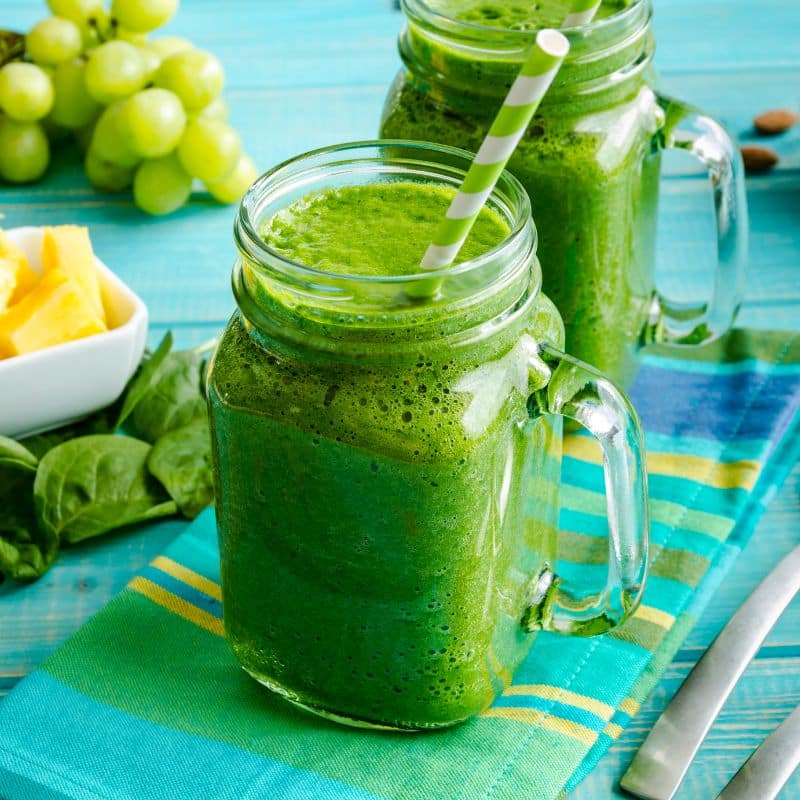 The Importance of Breakfast for Mental Health
We've all heard the saying that breakfast is "the most important meal of the day," but have you ever stopped to think about why that is? Well, it turns out that breakfast does more than just fill your belly; it sets the tone for your entire day, mentally speaking.
Skipping breakfast is like trying to drive a car with an empty gas tank; it just doesn't work well. When you miss out on that first meal, your blood sugar levels can drop, leading to irritability and a lack of focus. Ever heard of being "hangry"? Yep, it's a real thing, and it's not just about being hungry; it's about how that hunger messes with your mood and cognitive function.
But here's the good news: a well-balanced breakfast can be your secret weapon for mental well-being. It can stabilize your blood sugar levels, boost your mood, and set you up for a day of clearer thinking and better decision-making. And what could be a more delightful way to achieve all this than with a delicious, easy-to-make breakfast smoothie?
The Connection Between Breakfast Habits and Depression
While breakfast smoothies are a wonderful way to boost your mental health, it's important to note that they are not a substitute for professional treatment for depression. However, maintaining a healthy breakfast routine can be a supportive measure in managing symptoms and improving your overall well-being.
A study published by the National Institutes of Health found that frequently skipping breakfast is associated with depression. The research suggests that missing out on the first meal of the day can lead to imbalances in blood sugar levels, which in turn can affect your mood and potentially exacerbate symptoms of depression.
Incorporating a nutrient-rich breakfast smoothie into your morning routine can help stabilize these blood sugar levels, providing a more balanced start to your day. While this is not a cure or treatment for depression, it can be a positive step in a holistic approach to mental health.
If you or someone you know is struggling with depression, it's crucial to seek professional advice and treatment options. Breakfast smoothies can be a part of a balanced lifestyle, but they should be combined with other forms of treatment for a comprehensive approach to mental health.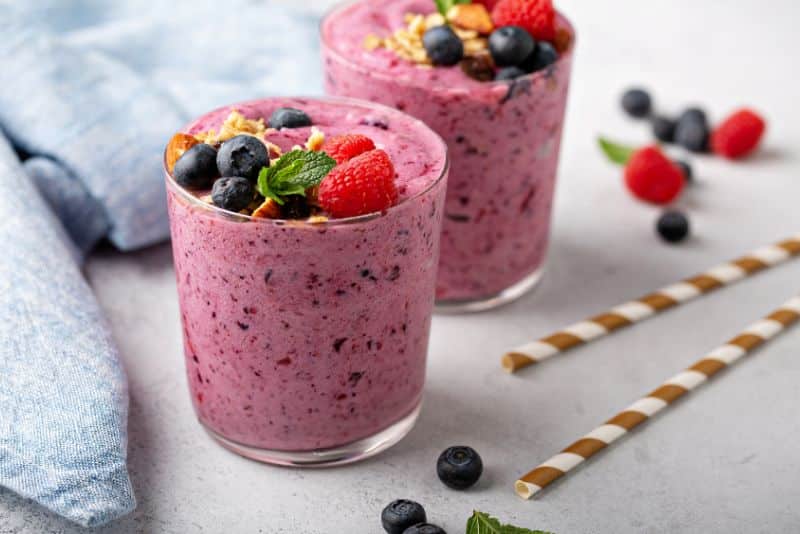 The Nutrient-Rich Profile of Breakfast Smoothies
So, what makes breakfast smoothies such a powerhouse for your mental health? The answer lies in their ingredients. Most breakfast smoothies are a blend of fruits, vegetables, and protein sources like yogurt or plant-based milk. And let's not forget those optional but oh-so-delicious add-ins like nuts, seeds, and natural sweeteners!
These ingredients are not just there to make your smoothie taste good; they're packed with essential nutrients that your brain absolutely loves. We're talking about vitamins, minerals, antioxidants, and healthy fats. For example, fruits like berries are rich in antioxidants, which help fight off inflammation and oxidative stress in the brain. Leafy greens like spinach provide essential minerals and vitamins, including iron and vitamin K, which are crucial for cognitive function. And let's not overlook the protein; it's the building block of neurotransmitters, the brain's messaging system.
How Breakfast Smoothies Enhance Mental Clarity
Now that we've established how nutrient-dense these smoothies can be, let's dive into one of their most amazing benefits: enhancing mental clarity. Ever had those days where your mind feels like it's wrapped in a fog? Yeah, not fun. But certain nutrients can act like a natural "fog lifter" for your brain.
Omega-3 fatty acids, for instance, are a big deal when it comes to brain health. These healthy fats, found in ingredients like chia seeds and flaxseeds, are known to improve the structure of brain cells, making it easier for them to communicate. The result? Better mental clarity and focus.
Antioxidants are another game-changer. Ingredients like blueberries and acai berries are rich in these compounds, which help protect your brain cells from damage. This can lead to improved memory and quicker thinking.
And let's not forget about vitamins like B-complex and vitamin C. These are often found in fruits like oranges and bananas, and they play a vital role in energy production and neurotransmitter function, helping you think more clearly and make better decisions.
Improving Memory with the Right Ingredients
Now, who wouldn't want a memory boost, especially when life gets hectic? Breakfast smoothies can be your go-to for this, thanks to some memory-enhancing ingredients. Blueberries are often hailed as the "brain berry" because they're rich in flavonoids, which have been shown to improve memory and cognitive function. Spinach, on the other hand, is rich in folate and other B-vitamins that are essential for brain health.
But let's not forget about nuts and seeds like almonds and flaxseeds. These little powerhouses are rich in Vitamin E, which has been linked to improved memory and cognitive function. So, the next time you're whipping up a breakfast smoothie, consider adding a handful of these memory-boosting ingredients.
Sharpening Your Mind for the Day Ahead
Alright, let's talk about focus and concentration. In today's world, distractions are everywhere, and maintaining focus can be a real challenge. But guess what? The right smoothie ingredients can help you stay on track. Ingredients like matcha or green tea provide a natural source of caffeine, which can help improve focus and attention. But unlike coffee, they release caffeine slowly, preventing those dreaded energy crashes.
Chia seeds are another fantastic addition. They're rich in protein and Omega-3s, which can help improve neurotransmitter function, aiding in better focus and concentration. And if you're looking for a mood booster, consider adding a bit of dark chocolate or cocoa powder. These contain flavonoids, caffeine, and theobromine, which are known to improve various types of brain function, including focus and alertness.
Sip Your Way to a Better Mindset!
From stabilizing your mood to sharpening your focus, nutrient-packed breakfast smoothies offer a myriad of benefits that go beyond just satisfying your taste buds. Breakfast is essential for setting the tone for your day, both physically and mentally. Skipping it can lead to mood swings and a foggy mind, but a well-balanced smoothie can be your secret weapon and a supportive addition to a holistic approach to well-being.
So the next time you find yourself dragging in the morning, remember: your blender could be the key to a brighter, more focused day. Grab those fruits, veggies, and other brain-boosting ingredients, and blend your way to better mental health. Cheers to a happier, healthier you!