Smoothie meal prep is the ultimate time-saving hack for busy mornings. We all know how important it is to have a healthy breakfast to start our day off right, but finding the time to make a nutritious meal can be a struggle. That's where smoothie meal prep comes in – by prepping your ingredients ahead of time, you can have a delicious and nutritious smoothie ready to go in just a few minutes.
We'll show you exactly how to meal prep smoothies so that you can enjoy a hassle-free morning routine and still fuel your body with the nutrients it needs. Let's get that blender going!
Why Prepping Your Smoothie Ingredients is a Game Changer
If you're a fan of smoothies, then you already know how convenient and delicious they can be. But what if I told you that prepping your smoothie ingredients ahead of time can take your smoothie game to a whole new level? That's right, meal prep smoothies are a game changer!
By prepping your ingredients in advance, you can save time and effort in the morning, ensuring that you never skip breakfast again. Plus, with the right smoothie meal prep containers, you can easily portion out your ingredients and have them ready to go whenever you need a quick and nutritious meal.
Whether you're into green smoothies or fruity creations, breakfast smoothie meal prep is the key to starting your day on a healthy and delicious note.
Choosing the Right Ingredients for Your Smoothie Prep
Selecting the right ingredients for your smoothie prep is essential to creating a delicious and nutritious blend. The possibilities are endless when it comes to smoothies, so don't be afraid to get creative!
Start by selecting your favorite fruits and vegetables. Berries, bananas, spinach, kale, and avocados are popular choices that pack a nutritional punch.
Add in a protein source like Greek yogurt, almond butter, or chia seeds for sustained energy throughout the day.
Don't forget to consider your liquid base – almond milk, coconut water, or even green tea can add flavor and hydration.
And remember, portioning out your ingredients in smoothie meal prep containers makes it even easier to have everything ready to go in the morning.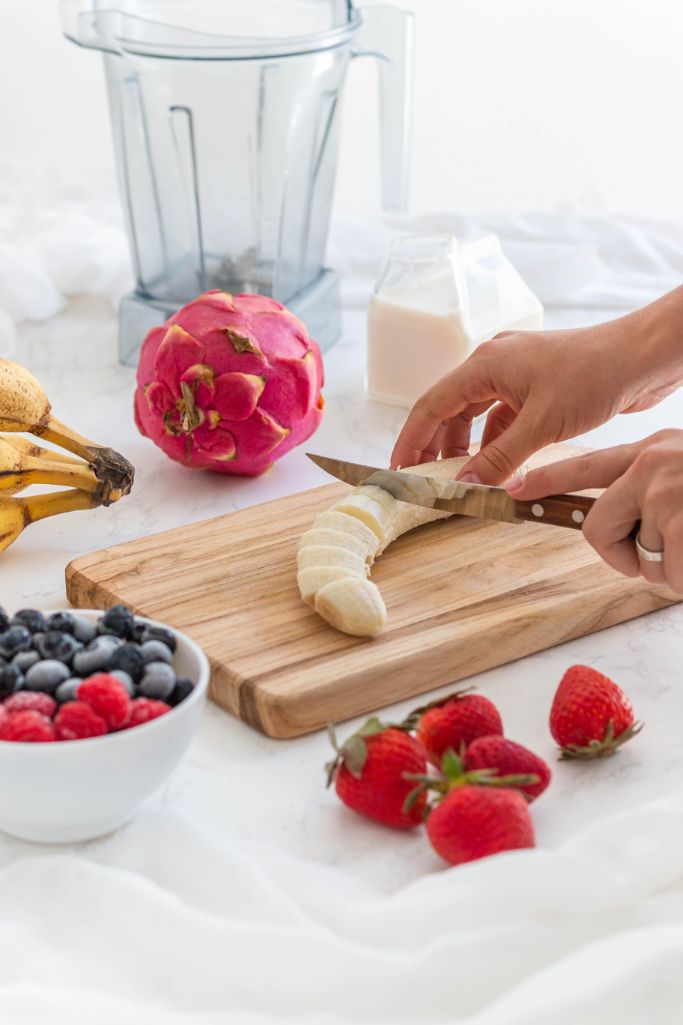 Tips for Efficient Smoothie Prep
Ready to make your breakfast smoothie meal prep as efficient as possible? Here are some tips to streamline your process and save even more time in the morning.
First, consider pre-cutting your fruits and veggies so they're ready to toss into the blender. This way, you can grab a handful of greens or a handful of berries without any hassle.
Next, try freezing your ingredients in portion-sized bags or containers. This way, you won't have to measure or thaw anything – just dump it all in and blend away!
Lastly, if you're into green smoothie meal prep, consider pre-portioning your greens and liquid base in a blender bottle or mason jar.
These tips will make your smoothie prep a breeze, leaving you with more time to savor every sip.
Storage Solutions for Prepped Smoothie Ingredients
When it comes to storing your prepped smoothie ingredients, there are a few options to consider.
One option is to use individual storage bags or containers for each smoothie. Simply portion out your fruits, veggies, and other ingredients into separate bags or containers and store them in the freezer. This makes it easy to grab and blend in the morning without any measuring or thawing required.
Another option is to use reusable smoothie prep containers that have compartments for each ingredient. These containers are eco-friendly and make it convenient to have all your ingredients ready to go in one container.
Of course, mason jars are super simple, environmentally friend, and can be found at just about any store like Target, Walmart, or even your local dollar stores.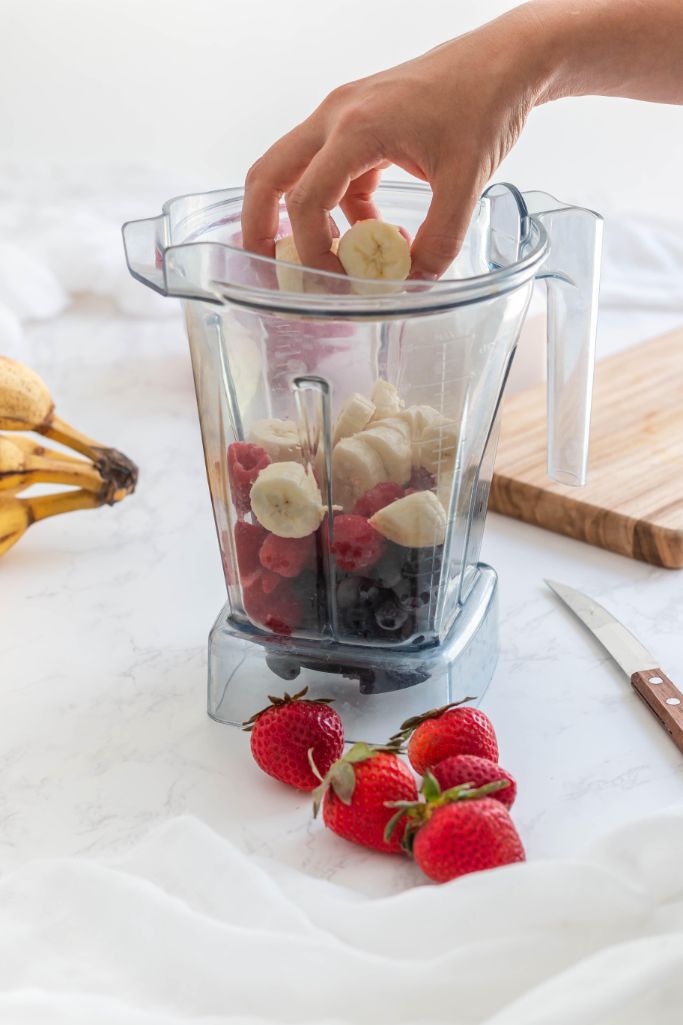 Final Thoughts and Tips for Successful Smoothie Meal Prep
Smoothie meal prep is a real time saver for those of us who insist we're too busy for breakfast. By taking the time to prep your smoothie ingredients ahead of time, you can ensure that you always have a nutritious and delicious breakfast ready to go.
But successful smoothie meal prep goes beyond just prepping ingredients – it's about creating a routine that works for you. Here are a few final thoughts and tips to make your smoothie meal prep a success.
To avoid boredom with your smoothie routine, try different flavor combinations, add in new ingredients, and make it a personalized experience. Smoothie meal prep is a great opportunity to get creative in the kitchen and discover new flavors that you love.
Make sure to have a variety of ingredients on hand. This will prevent your smoothie routine from becoming monotonous and keep you excited about your morning drink. Stock up on different fruits, vegetables, proteins, and liquid bases to keep things interesting.
Consider investing in high-quality blender containers or jars that are specifically designed for smoothie meal prep. These containers will keep your ingredients fresh and ensure that they're ready to go whenever you need them.
Remember to be mindful of portion sizes when prepping your smoothie ingredients. It's easy to go overboard with fruits and sweeteners, which can add unnecessary calories to your morning blend. Stick to recommended portion sizes and use measuring cups or kitchen scales to ensure accuracy.
With these final thoughts and tips in mind, you're well on your way to successful smoothie meal prep. Enjoy the convenience and deliciousness of a well-prepared smoothie every morning, and start your day off right.